We are coming to you live from the Tokyo Motor Show and Volkswagen has revealed the Up!-based diesel-electric hybrid concept, the Twin-Up, which shares its engine with the VW XL1.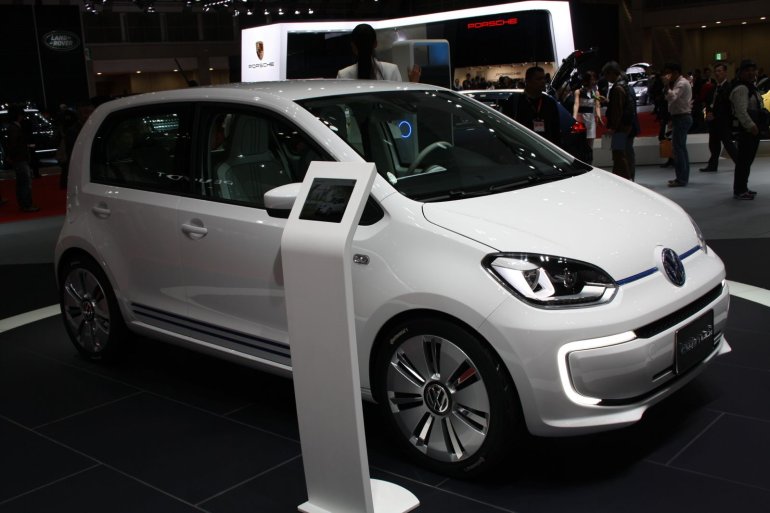 As the name suggests, the Twin-Up is primarily the VW Up! city car with dual drive sources – an 800cc two-cylinder turbo-charged common rail diesel motor churning out 47 bhp and 119 Nm of torque, coupled to an electric motor generating 47 bhp and 139 Nm. The diesel motor is the same as the one used in the XL1, while the electric motor is 20 bhp more powerful than in the XL1.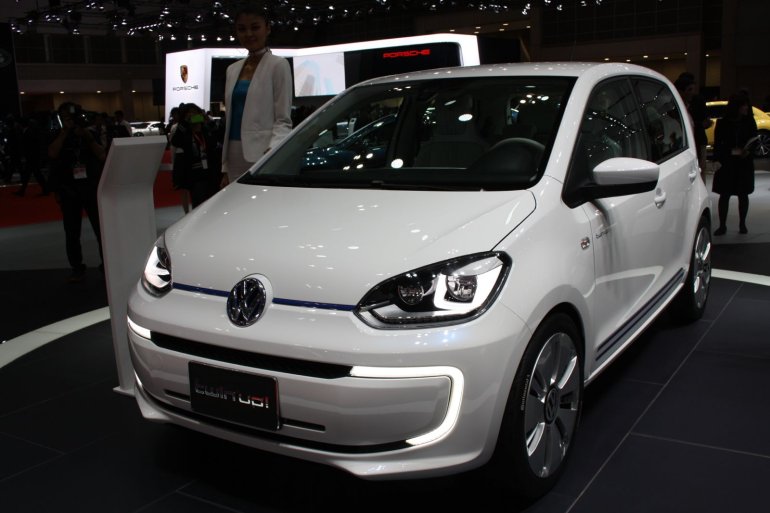 With its combined system output of 74 bhp in hybrid mode, the Twin-Up concept claims 0-100 km/h in 15.3 secs with a top speed electronically limited to 140 km/h. Average CO2 emission is at a very low 27g/km, while the fuel efficiency stands at 1.1L per 100 km (90.9 km/l)! The Twin-Up can also drive on pure electricity for a range of 31 miles (50 km).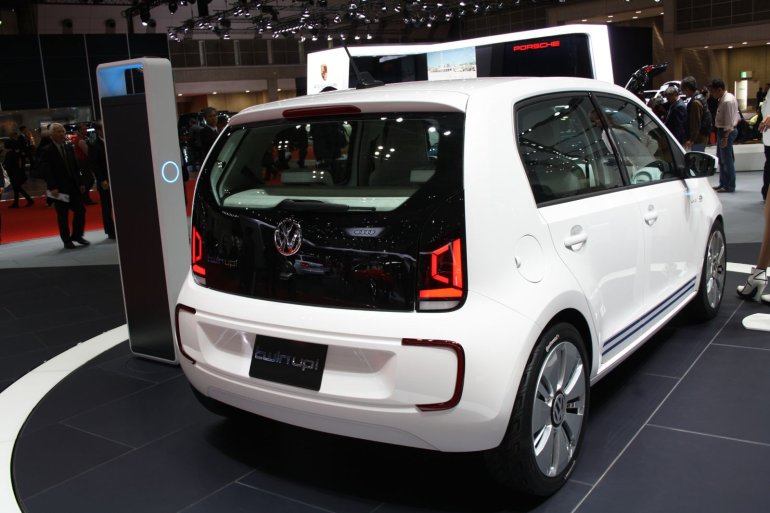 The Twin-Up shown in Tokyo is a bit more production-oriented than the car that was announced last month. And unlike the XL1, the Twin-Up is not made from carbon-fiber bits, which means that VW could put this to series production without asking for your life savings. But will they?
The press release down below has more details.
VW Twin-Up Concept Image Gallery
VW Twin-Up Concept - Press Release
[Head to
Slideshare
if you're unable to view the document above.]