Priced from £27,740 in the UK.
The VW Touran R-Line is being showcased at the 2016 Geneva Motor Show. It was launched in the UK last month, priced between £27,740 (INR 26.22 lakhs) and £31,505 (INR 29.81 lakhs). The Touran R-Line is offered in petrol and diesel versions, with 1.4 TSI and 2.0 TDI engines. A total of five variants are on offer, with two petrol and three diesel trims. The first four versions including the 1.4 TSI with six-speed manual transmission, 1.4 TSI with seven-speed DSG (automatic), 2.0 TDI with six-speed manual, and 2.0 TDI with six-speed DSG, are tuned to produce 150 PS of peak power. The flagship variant, with the 2.0 TDI with six-speed DSG features 190 PS of maximum power. The 150 PS models - petrol & diesel - are capable of accelerating from 0-100 km/h in 8.9 seconds and 9.3 seconds respectively.
The notable characteristics of the R-Line version of the MPV include customised front and rear bumpers with the latter featuring chrome trims, new air-dam grille, side skirts, special badging and 18-inch alloy wheels.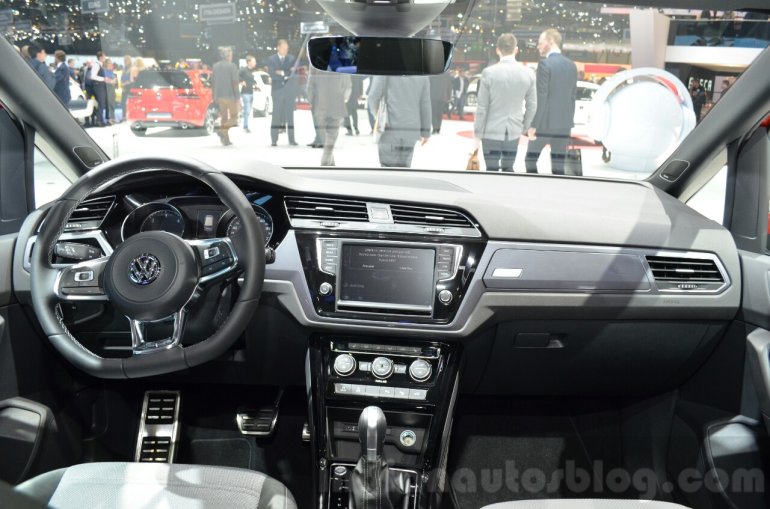 The interior is embellished with 'Black Lead Grey' appliqués, grey stitching on the steering wheel, black roof lining, contrasting micro-fibre side bolsters on seats, R-Line logos on the backrests, and stainless steel pedals.