Based on the MQB architecture.
The 2016 VW Touran has been showcased at the 2015 Geneva Motor Show. In Europe, the third generation MPV will go on sale in September while other markets will have to wait till the year end for the 7-seater MPV.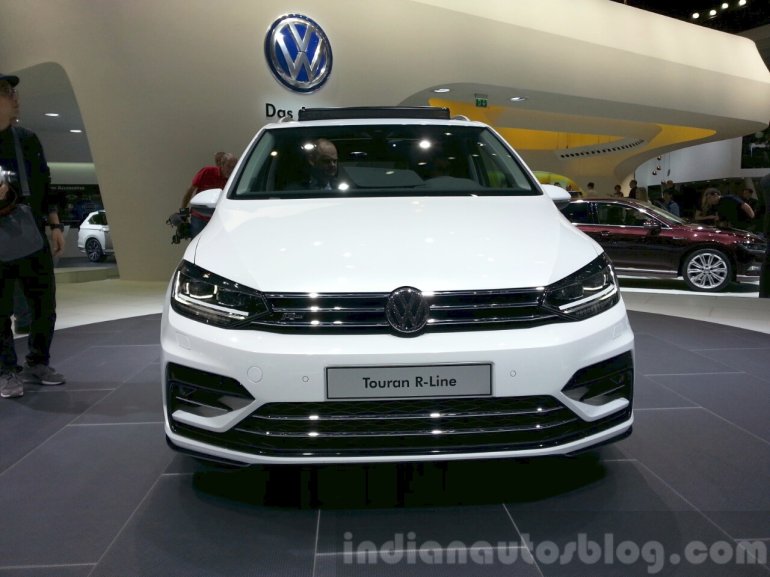 Based on Volkswagen's MQB platform, the vehicle is smaller than the Sharan, which is also showcased at the show in a revised avatar. The new generation model gets an updated exterior, with headlamps that merge into the grille (a la new Passat), LED daytime running lamps at front, and Audi-esque taillamps.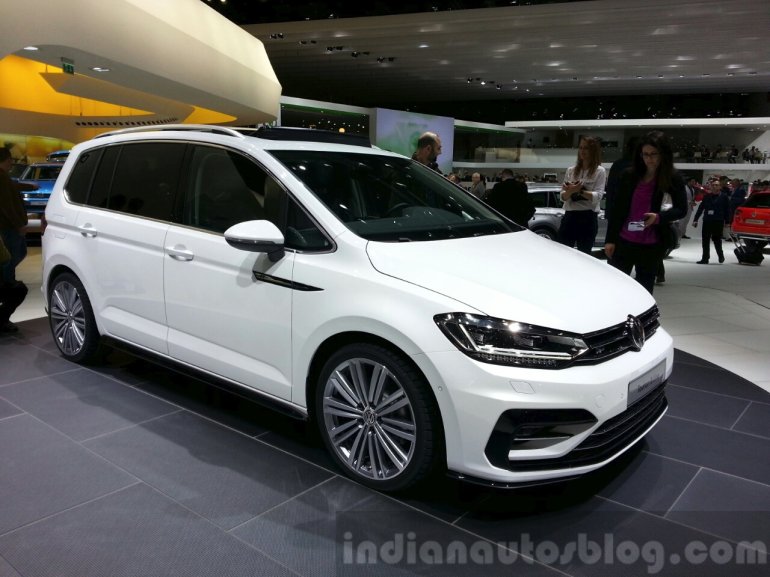 On the inside, it gets a new "driver oriented" cabin, and the ability to load up to 1,980 litres of luggage (in the 5-seater version, while the 7-seater boasts a capacity of 1,857 litres) with all seats folded. The infotainment system comes with MirrorLink, which enables users to stream the content of their smartphone screen onto the system's display. It's also compatible with Apple CarPlay and Android Auto.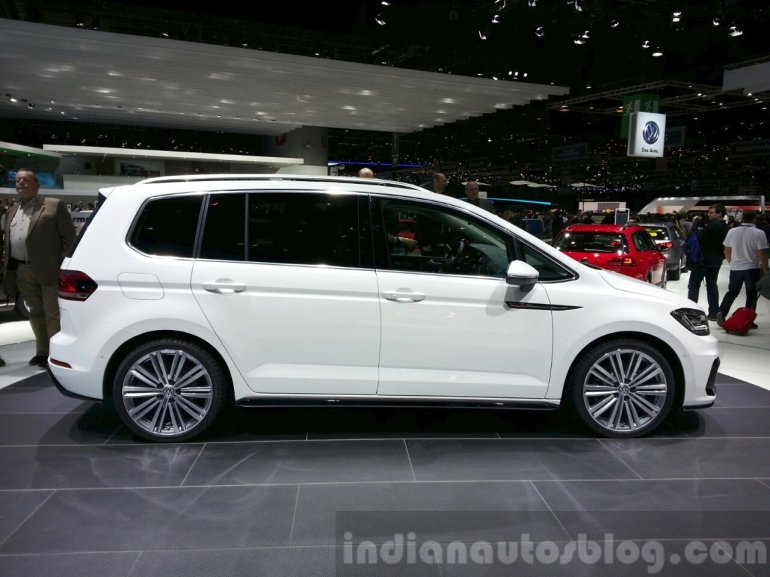 The Touran's engine options include three petrol engines: 108 hp 1.2-litre TSI, 148 hp 1.4-litre TSI, and 177 hp 1.8-litre TSI; and three diesel engines: 108 hp 1.6-litre TDI, 148 hp 2-litre TDI, and 187 hp 2-litre TDI. They are claimed to have a 19 percent reduction in consumption, while battery regeneration and start-stop come standard. They are paired either to a 6-speed manual, 6-speed auto or 7-speed auto transmissions.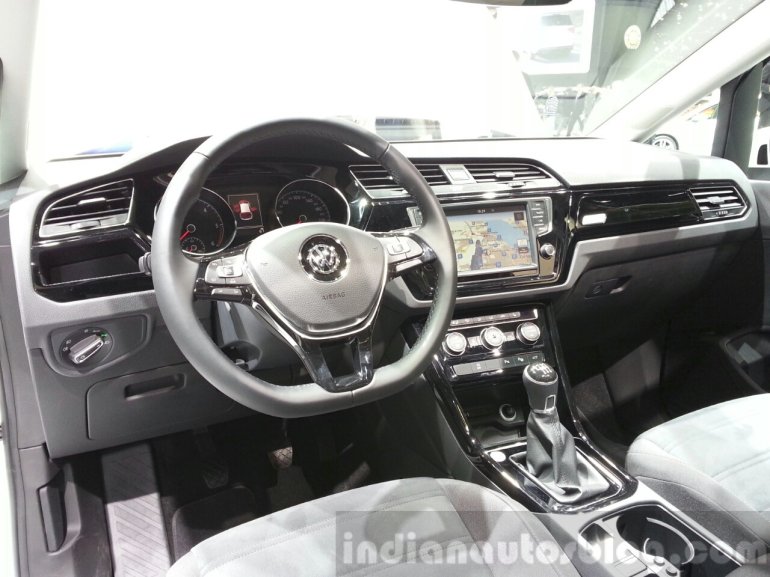 Further information can be found in the press release below.
2016 VW Touran at the 2015 Geneva Motor Show - Press Release
[Can't read the document above? Head to Slideshare.]