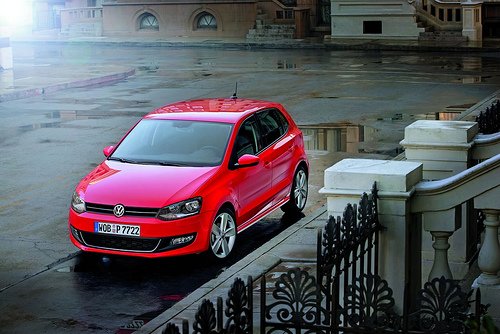 The VW Polo sedan will follow the hatchback in India next year
VW is gearing up to launch some exciting cars in India. On the sidelines of a new dealership inauguration in Mumbai, Volkswagen India has confirmed the introduction of the Polo hatchback in the first half of 2010, followed by the sedan version in the second half. The German car company has already started trial runs at its production plant in Pune, and many Polo test mules have been spotted testing in India.
The Polo hatchback will be available in both petrol and diesel models. It could be priced around 4.25 lakh rupees which could be brought down if the starting point localization of fifty percent is bumped up.
Member of the board and director, Volkswagen Passenger Cars, Neeraj Garg -
The Volkswagen Polo will be rolled-out early next year. The hatchback version of Polo will be launched in H1 2010 while the sedan version will be introduced in the second- half. The Volkswagen Polo, which is undergoing testing at the moment, would have both petrol and diesel versions.
Side by side, VW is also expanding its dealer base. Listen to what the company had to say about that.
Gearing up to the launch of our high volume model Polo, we are expanding our distribution network. By the end of this year the company will have 40 dealers, which will include cities like Nagpur, Nashik and Vijayawada.