A few European media outlets recently test drove the VW Taigun prototype. In this story, we're presenting to you some of the noteworthy excerpts from the reviews.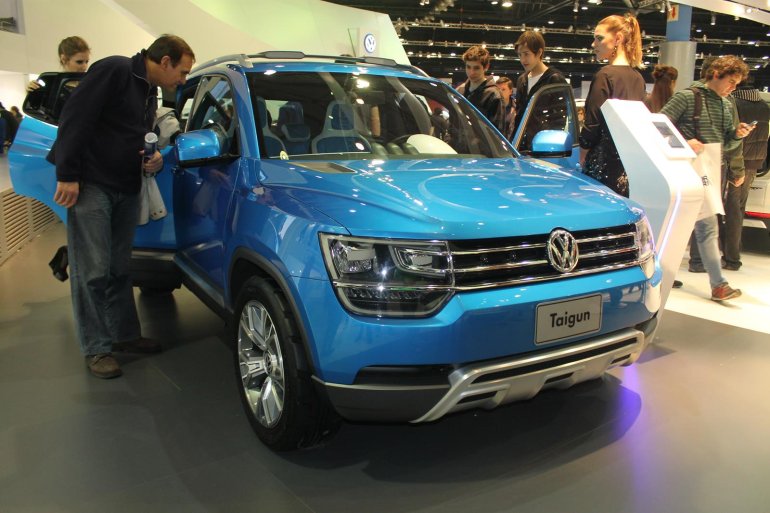 Firstly, the media reports suggest that the Taigun prototype was near production ready! There was nothing to suggest that the launch could take until 2016 or end 2015. However, the VW officials have informed that the mini SUV wouldn't be launched until then. Even so, we think the Taigun would be green flagged before hand.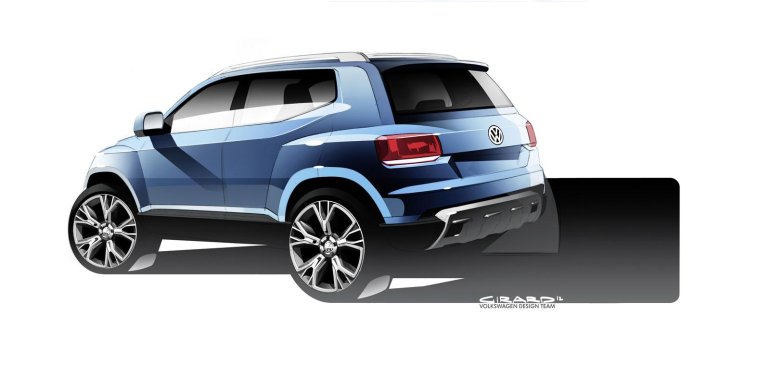 As far as the exteriors go, the production version could feature a toned down design of the grill and headlights. Apart from that, the wheels may become a bit smaller as compared to the current 17-inch 205/65 rubber.
The Taigun concept sports a split tailgate layout and it remains to be seen whether this would make it to production. The interior of the concept has a lot of vibrant colors and neoprene upholstery. These would have to be redesigned with conventional plastics the interest of cost competitiveness.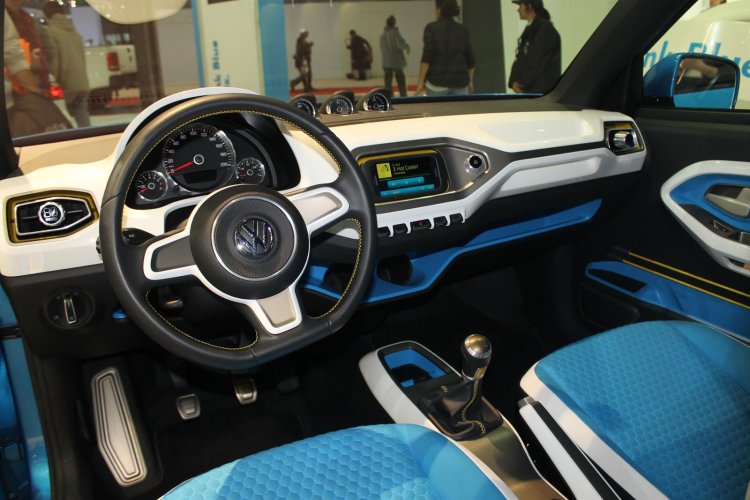 It is unanimously reported that the seating position and the view from the driver seat is that of a mini SUV rather than a small 3.8 meter hatchback.
The Taigun concept prototype was driven with the 1.0-liter three-cylinder TSI engine, the same engine VW announced at the 2012 Sao Paulo Motor Show while unveiling the car.
This engine produces 109bhp of power and it is praised for its peppy performance and above average exhaust note. The 6-speed manual delivers the true VW feel one has in cars higher up such as the Polo, Vento, Jetta. VW estimates put the 0-100km/h time as 9.2 seconds and a top speed of 116mph (185km/h). The Taigun's fuel efficiency is rated at 4.7l/100km (21.27km/l).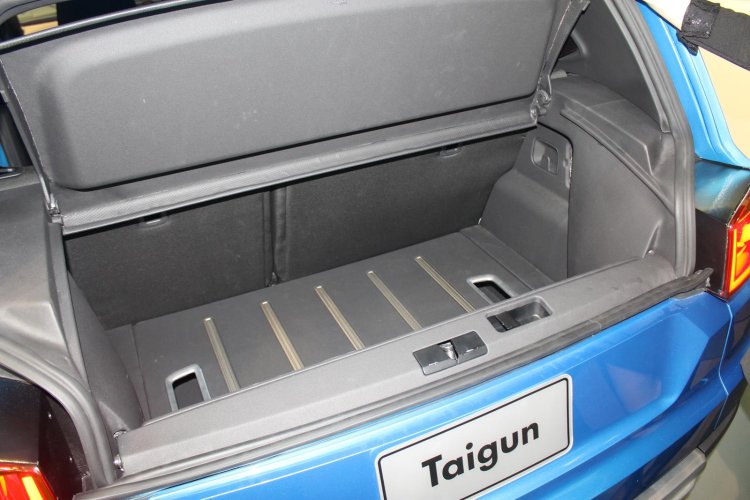 Overall, the reports indicate that the engine is a strong performer and that the Taigun's light steering and tight turning cycle make it easy to use in the city.
See more images of the Taigun from its recent motor show unveiling.
European media estimate the VW Taigun to have a starting price of 16,000 euros (about INR 12 lakhs). Note that this is not indicative of the price in India where cars the size of Taigun are taxed lesser and need not have expensive mandatory safety equipment like its European counterpart.