The VW Taigun is the German car maker's way of asking folks not to buy the Ford EcoSport. One look at the specification sheet of the Taigun and it would appear that the VW engineers have bestowed the Taigun with an identical specification.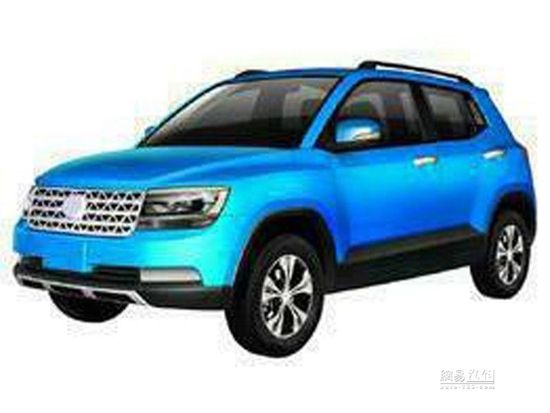 The length of the car for example is kept below 4 meters, just like the EcoSport in India. The engine is a 1.0-liter turbocharged unit almost aping the Ford 1.0-liter turbocharged EcoBoost.
The Taigun is believed to enter production in 2016 with Brazil getting the first priority. Needless to say that VW would be considering high growth markets like China where crossovers/soft-roaders in the B- and C-Segment enjoy a high demand.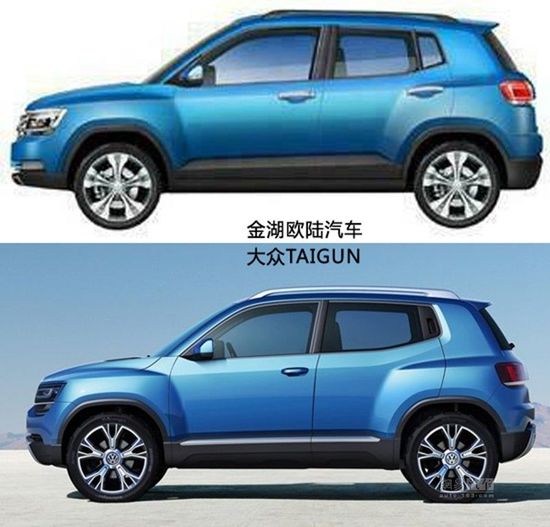 However, one Chinese motor company feels that the people should not wait until 2016-17 to buy a Taigun mini SUV. Which is why they have applied for a patent for their new offering. And this is it.
The manufacturer in question is believed to be known as Jiangsu Lake Motors. From the translated Chinese document, we understand that their car is simply going to be known as the 'SUV'.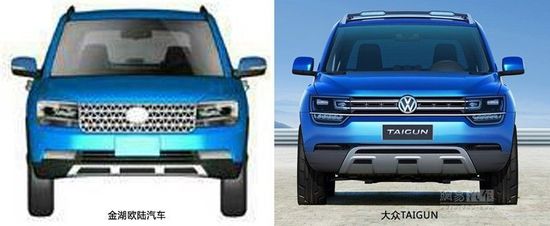 There is no other way of saying this, this is a 100% Taigun knockoff! But then, China is known for producing 'replicas' with manufacturers such as Toyota, Rolls Royce, BMW and Mini being the biggest victims.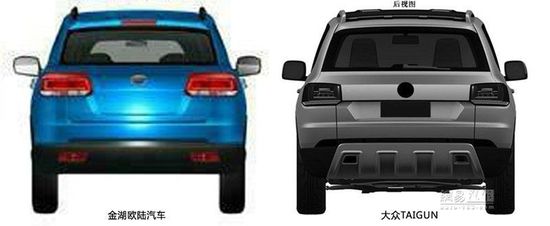 Copying a design entirely is one thing, but to apply for a patent for the copied design?
[Images from - Auto.163.com]