As IAB had revealed in its exclusive story last month, the VW T-Cross comes in three versions, one for Europe, one for Latin America and one for China. Here's how these versions differ from each other.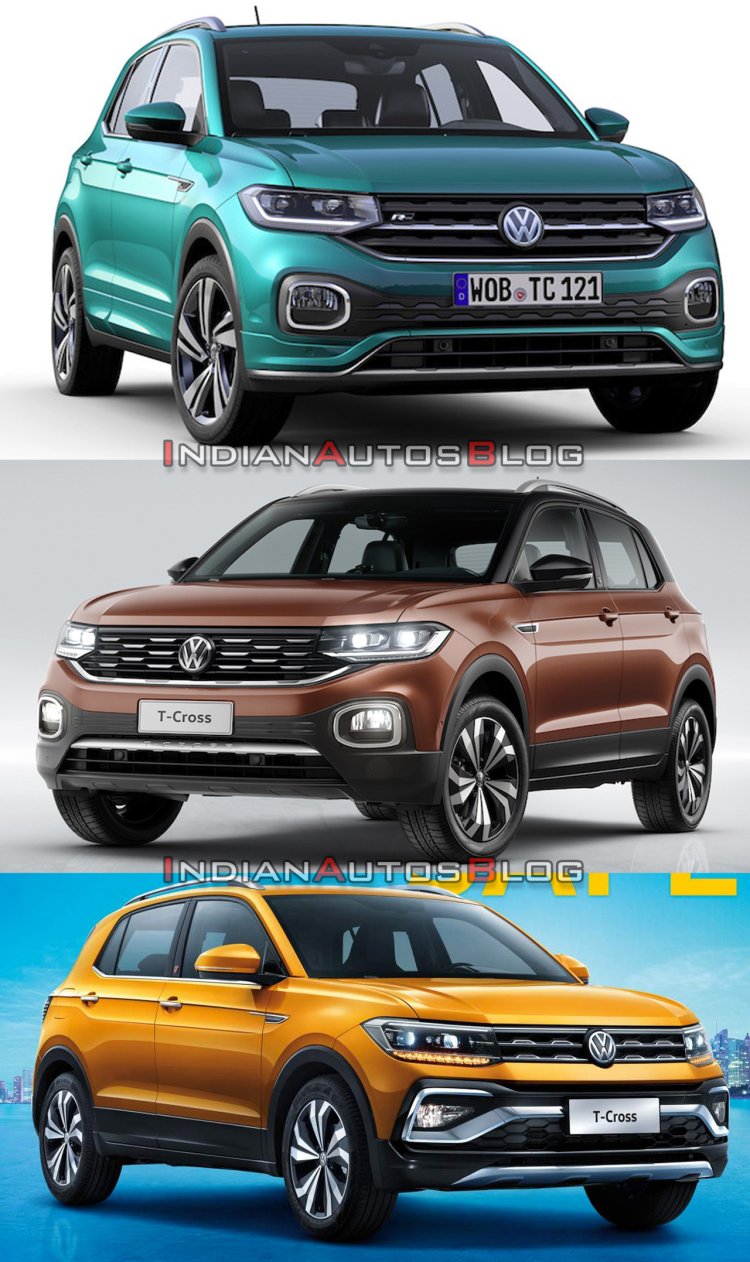 The VW T-Cross' EU-spec and LATAM-spec versions don't have substantial visual differences. The latter has a little more rugged appeal to it. It features a radiator grille with a different type of chrome application that is more akin to bigger SUVs like the Renault Duster, a satin finish bar with T-Cross branding in the lower air intake portion and a more athletic bumper. The EU-spec's lower front-end, depending on the equipment line, is either funkier or sportier.
The Chinese version has differently designed headlamps and upper grille that make it look like a baby VW Tiguan. Look lower, and you'll see the bumper and fog lamp design reminiscent of the C-SUV's sporty R-Line variant. That said, China is getting the VW T-Cross in two different versions, one made by SAIC-VW and the other manufactured by FAW-VW.
The version here is a SAIC-VW product, while the FAW-VW JV's offering will break cover in 2019. The FAW-VW JV's version is said to mirror the international version, presumably the EU-spec version, but it will use a different name. Another distinctive touch on the Chinese-spec version (SAIC-VW-made) is a silver skid plate.
At the rear, the Chinese-spec version is the only one getting a silver skid plate. The EU-spec version misses out on the chrome inserts on the bumper. Also, its tail lamp clusters and the reflectors on its black trim panel have a different design. The Chinese-spec version is the one not featuring the T-Cross lettering in the centre.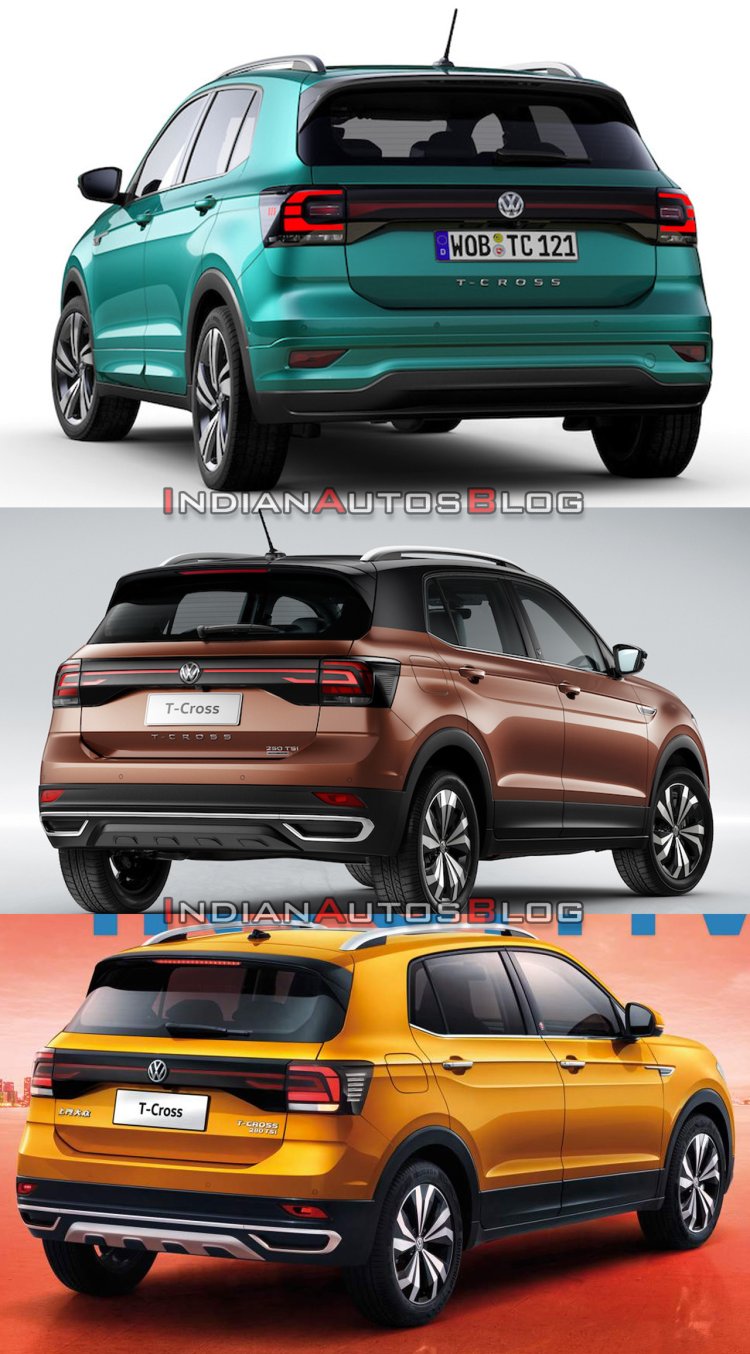 Volkswagen hasn't released the dimensions of the T-Cross for China yet, but we do know that, like the LATAM-spec version, it has a 2,651 mm wheelbase. The EU version measures 4,107 mm in length, 1,750 mm in width and 1,558 mm in height. It has a 2,563 mm wheelbase. The LATAM version's length and height are 4,199 mm and 1,568 mm respectively. The new entry-level SUV's boot space ranges from 385-455 litres in the EU version and from 373-420 litres in the LATAM version.
VW T-Cross - Engine Options*
Europe
Latin America
1.0L TSI petrol (95 PS/175 Nm)
1.0L TSI petrol-ethanol (petrol: 116 PS/200 Nm, ethanol: 128. PS/200 Nm)
1.0L TSI petrol (115 PS/200 Nm)
1.4L TSI petrol-ethanol (petrol: 150 PS/250 Nm, ethanol: 150 PS/250 Nm)
1.5L TSI petrol (150 PS/250 Nm)
1.6L MSI petrol (110 PS/155 Nm)
1.6L TDI diesel (95 PS/250 Nm)
-
*Engine options of the Chinese-spec version haven't been announced.