Update - New image gallery from the Geneva Motor Show added to the story.
Previews the next generation CC.
Four door coupe, the body style that treads between the luxurious sedans and the sporty coupes is no stranger to VW. The Passat-based CC has existed for a while now, and the company is previewing how the next generation CC would look like, in the form of the VW Sport Coupe Concept GTE.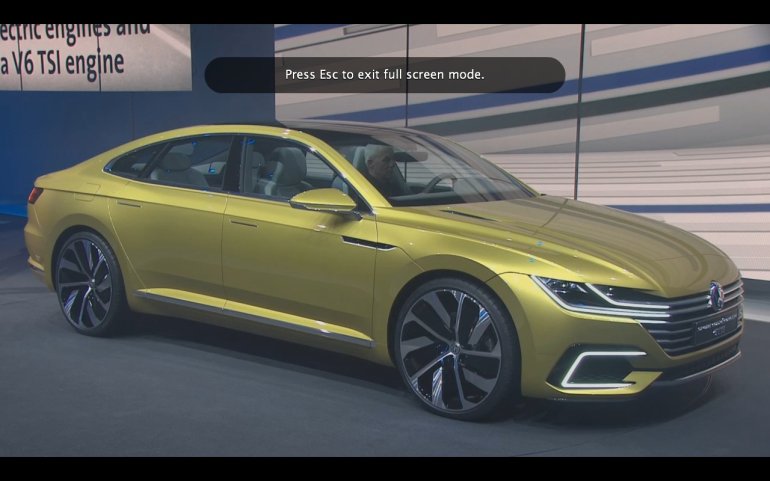 Power comes from a hybrid system that employs a V6 TSI engine to produce a combined output of 380 PS. The plug-in hybrid has two electric motors and an externally chargeable battery. The concept car has a top speed of 250 km/h, has an average combined fuel consumption of 50 km/l.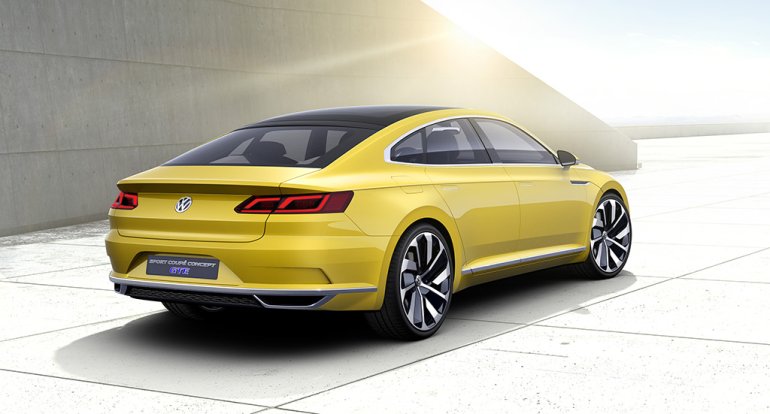 Dr Heinz-Jakob Neusser, Volkswagen Brand Board Member for Development -
This concept car is a breathtakingly dynamic coupé, destined to set standards in this class. Thanks to the design in the style of an exclusive sports car combined with the added functionality of a large boot lid, we see an impressive alternative to the classic saloons of the B and C segments in this four-seater.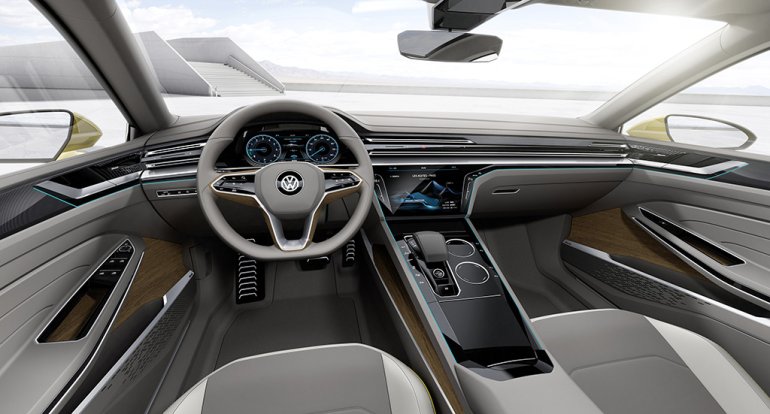 When the concept is eventually realized in the production form CC, which could arrive next year, it won't be surprising to see some toning down done to the design. Underneath, it will be based on the new Passat (essentially the MQB platform), and could use an evolution of the powertrain found in Passat GTE.
VW Sport Coupe Concept GTE - Image Gallery
VW Sport Coupe Concept GTE at the 2015 Geneva Motor Show - Press Release
[Can't read the document above? Head to Slideshare.]