We received these pictures today from our Chennai-based reader Gokulraj of a special edition Polo launched by a local VW dealer.
The VW Polo Limited Edition is built on the MY 2013 mid-variant (Comfortline) and is lavished with body graphics on the doors, 'Limited Edition' badges on the boot and fenders, body colored roof rails and an after-market Nippon audio system.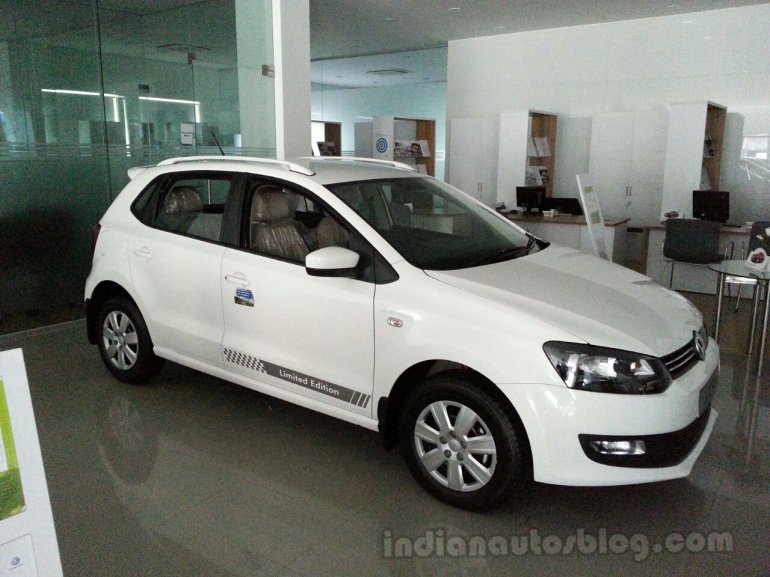 Mechanically the special edition is identical to the regular Polo, and can either be a 1.2L petrol or a 1.2L diesel.
There's no word on the price, but expect the Polo special edition to cost not less than 60k rupees over the donor car.
The limited edition is a value-addition that assists dealers in clearing out extra inventory. It may not be in the Polo's case, but some special editions are based on models whose manufacturing date, dates back to the previous year. As an alternative to heavy discounting, feature-additions and body graphics add some novelty to the older car, while not hampering its residual value.
VW have a special edition on the Vento, dubbed Vento style, on sale in select dealerships. Recent model line extensions such as the Polo GT TDI and the Cross Polo have also reached dealer showrooms.
VW Polo Limited Edition Image Gallery