The VW Polo GT TSI is the ideal car for the boy racer in you. The 103bhp 1.2-liter TSI engine produces 175Nm of torque and has enough grunt to put a smile on your face even after you've exited the car. Couple that with the VW 7-speed DSG automatic and you've a hot-hatch.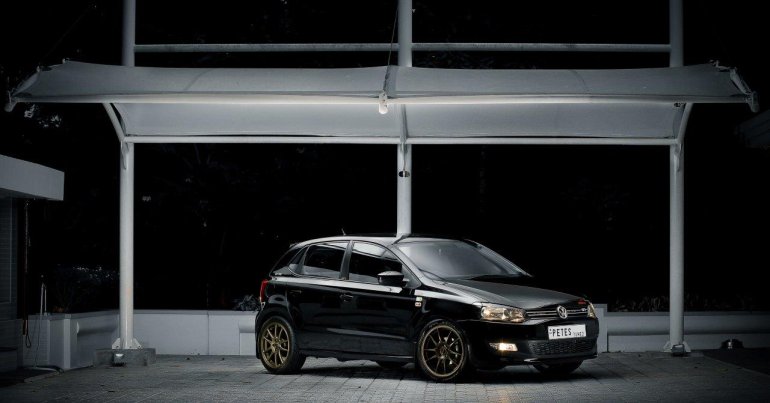 However, what if the 103bhp of power is not enough for you? What if you want to go faster, handle sharper and in the process look better? Pete's Automotive has the answer for you.
This could very well be the first tuned Polo GT TSI in the Indian market. Here are the headlines.
The engine gets a Pete's Performance Remap and as a result produces 125bhp of power! For the more observant few, that is 3 bhp more power than a Mercedes A Class! Torque is now rated at 200Nm from the earlier 175Nm.
With great power comes greater responsibility, said Spiderman. Tuners stand by this phrase as well. As a result, the Pete's GT TSI gets an upgraded Tarox brake system.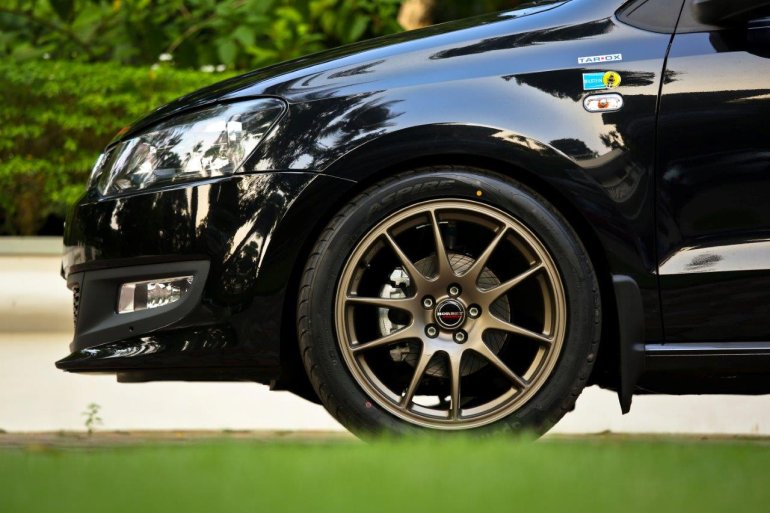 A Bilstein B14 suspension ensures that the GT TSI feels much better through the corners. The stock Polo can only be termed as 'neutral' in its handling and dynamics and with this suspension upgrade, you can look forward to Aamby Valley's tight hairpin bends.
Looks wise, the Pete's GT TSI gets Borbet RS 17-inch wheels which certainly look the part. The short and stubby antenna and the Muth Mirror complete the exteriors. This car has also been waxed by 'Smartwax'd'.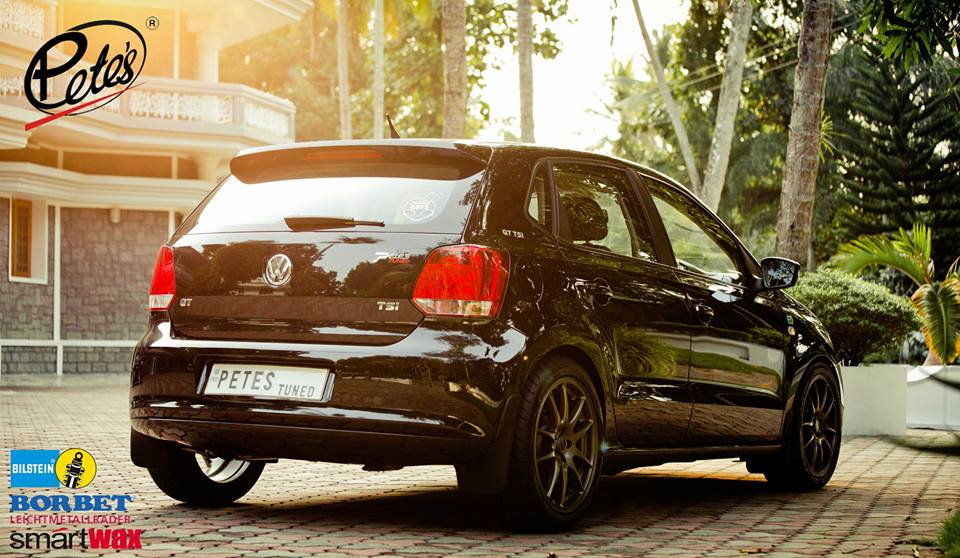 Mr. Peter Chacko tells us that he hasn't timed the car yet and that he would let me know once he does. Stay tuned to Indian Autos Blog!
Head to Page 2 for the individual cost of the tuned components and to view the image gallery of the Pete's Tuned VW Polo GT TSI.
Cost breakup of the VW Polo GT TSI tuned by Pete's Automotive
Pete's Performance Remap – Rs 32,000/-
Bilstein B14 suspension – Rs 118,000/-
Tarox front rotors – Rs 32,000/-
Muth Mirror system – Rs 16,800/-
Borbet RS 17" Wheels – Rs 18,000/each
Short Antenna – Rs 2,800/-
Pete's Tuned VW Polo GT TSI image gallery