Volkswagen India launched the Polo GT TSI last month, introducing never before seen technologies such as a 7-speed automatic transmission, ESP and direct injection into the B Segment. The GT TSI, powered by a 1.2-liter turbocharged direct injected petrol engine, comes at a time when the gap between the prices of petrol and diesel is narrowing, with deliveries of petrol cars tipped to rise throughout the rest of 2013.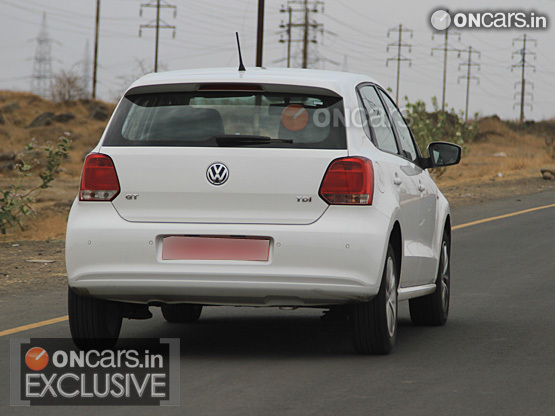 Our friends at OnCars.in today have images of a Polo GT TDI variant on test from Pune. The GT TDI sports the same 'Estrada' 15-inch alloy wheels. Interestingly, the 'I' in the 'TDI' features a red hue, perhaps connoting the sporty credentials of the diesel motor under the bonnet.
Which motor would the VW Polo GT TDI use?
If VW opt for the 1.6L unit from the Vento, which they've tested gruelingly in the past seasons of the VW Polo Cup championship, they have a fast car, but one that would be very expensive as it wouldn't be tabled as a small car due to the enlarged displacement.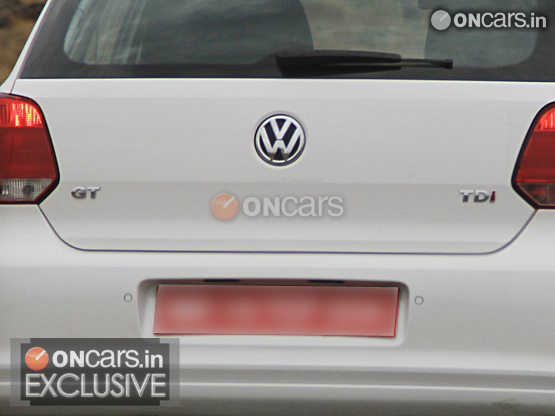 Tweaking the three-pot 1.2-liter TDI engine for additional power or torque output would compromise heavily on the fuel efficiency, which is a big plus, or perhaps the primary purpose for its existence in the Indian spec Polo.
Sources have told Indian Autos Blog in the past that VW is working on a shorter stroke length spec of the 1.6-liter engine, to displace under 1.5-liters. Honda India used this technique to downsize their 1.6-liter Earth Dreams diesel engine for application on compact cars, which badly need the excise benefit to stay price competitive in India.
Last month, VW India's Arvind Saxena said variant and technology extensions would make up all launches drawn up for 2013. The GT TDI is in line with his statement. Every year customer sentiment improves notably around the festival season, which is when one may expect the Polo GT TDI to be announced.
[Source - OnCars.in]