The VW Polo is due for a replacement and we should be seeing the next generation model hit the stores sometime in 2015. Before that, VW will introduce an updated model year variant for the Polo which will include certain features such as daytime running lights and a differently designed bumper and so on.
This is a rendering from Auto Bild as to what the model year updated Polo could look like.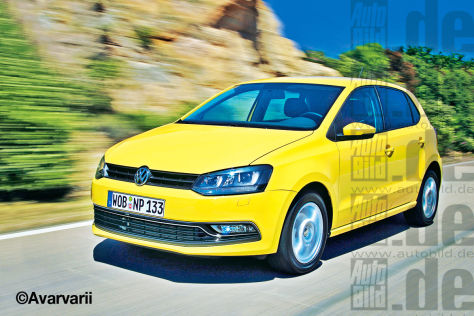 Apart from these exterior differences, the updated Polo would also feature an additional engine option. This would form the new base variant for the Polo and the engine is likely to be carried over from the VW Up!
The engine in question is the VW 999cc, 3-cylinder motor which is available in two states of tune. It produces 60PS of power and 95Nm of torque in it's base specification. 0-100km/h comes up in 14.4 seconds while the top-speed is rated at 160km/h. It also manages 3.9L/100km (25.64km/l) whilst emitting only 105g of CO2 per km.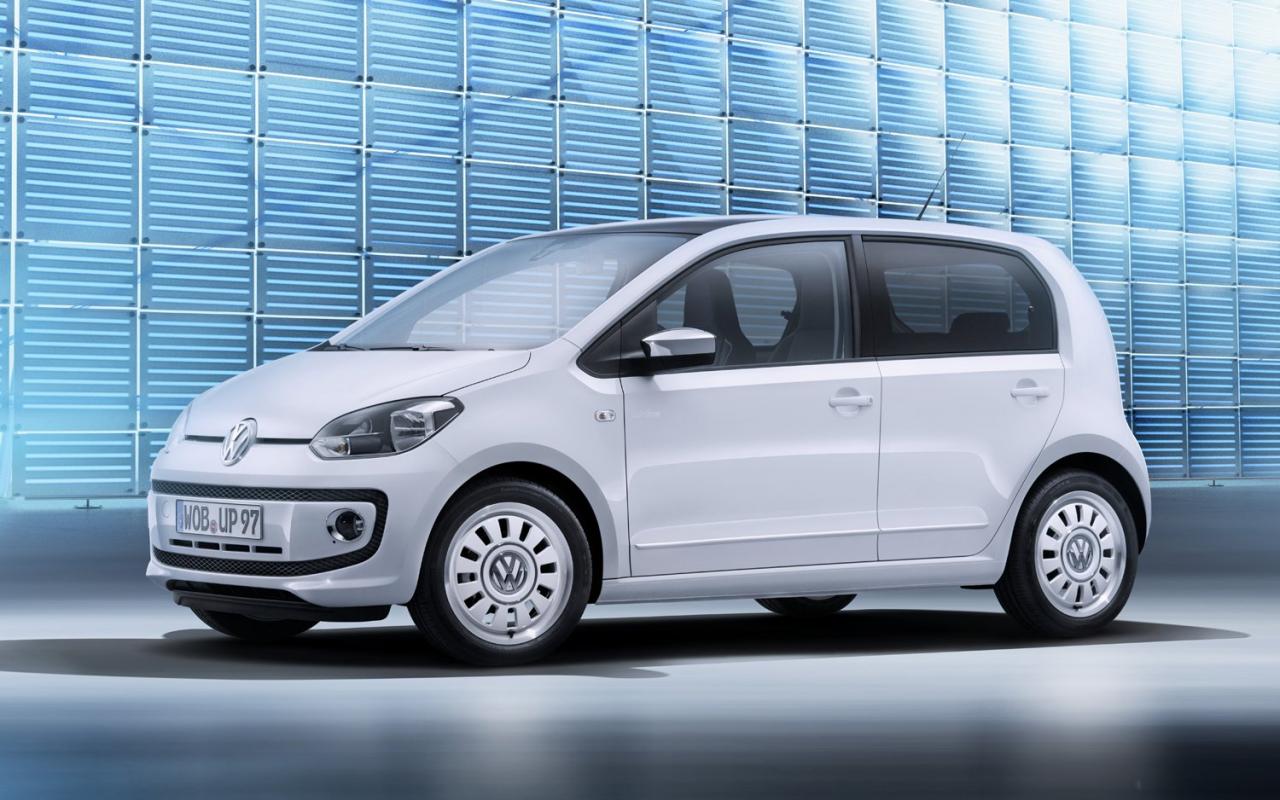 The same engine has also been tuned to produce 75PS of power while churning the same amount of torque. 0-100km/h takes only 13.2 seconds in this spec while the top-speed is an Autobahn friendly 171km/h. It averages 4.0L/100km (25km/l) while producing 108g of CO2 per km.
VW may want to introduce this engine in the Polo so as to offer a variant with lower CO2 emissions and a better fuel economy than the existing lineup. The Up! with the 1.0-liter engine has an efficiency class rating of C while the base Polo has a D rating. As a result, the taxes would be reduced in a 1.0-liter Polo, not to mention the cost to make it.
[Note: The performance figures of this engine is when it is featured in the Up! On the heavier weighing Polo, it is bound to be blunted to some extent.]
[Source - Autobild]