Gets 1.6L petrol engine which is not sold in India, though exported from India.

Pooja International, the authorized dealer for Volkswagen vehicles in Nepal, have introduced the VW Polo facelift at the ongoing Nepal Auto Show (NADA 2014).
VW Polo facelift - Prices in Nepal
VW Polo Trendline 1.2 - NPR 26.45 lakhs (INR 16.33 lakhs)
VW Polo Comfortline 1.2 - NPR 29.45 lakhs (INR 18.19 lakhs)
VW Polo Highline 1.2 - NPR 32.45 lakhs (INR 20.11 lakhs)
VW Polo Highline 1.6 - NPR 33.45 lakhs (INR 20.73 lakhs)
Currently only the 1.6L Highline variant is available for deliveries with other variants (including the GT variants and the Cross Polo) scheduled to launch later this month.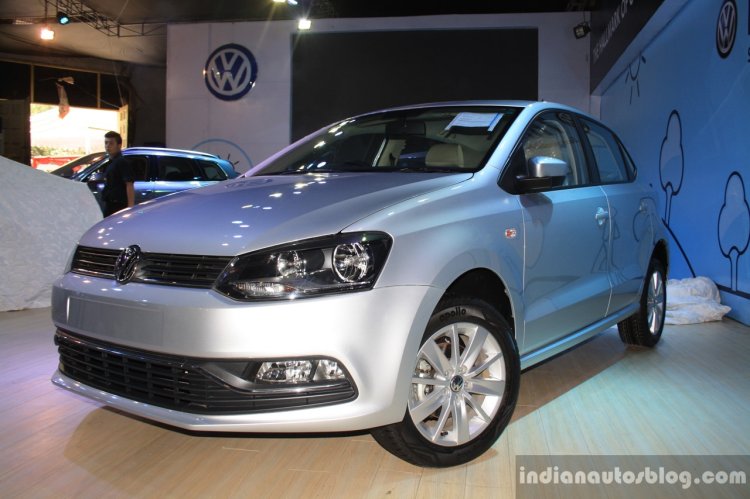 The Polo facelift gets a new grille, a new front bumper with chrome bordered foglamps and cornering lights, new headlights, a new rear bumper with a bigger registration plate carrier and reflectors, new wheel caps or new 15-inch alloy wheels (depending on the variant) and a new body color option.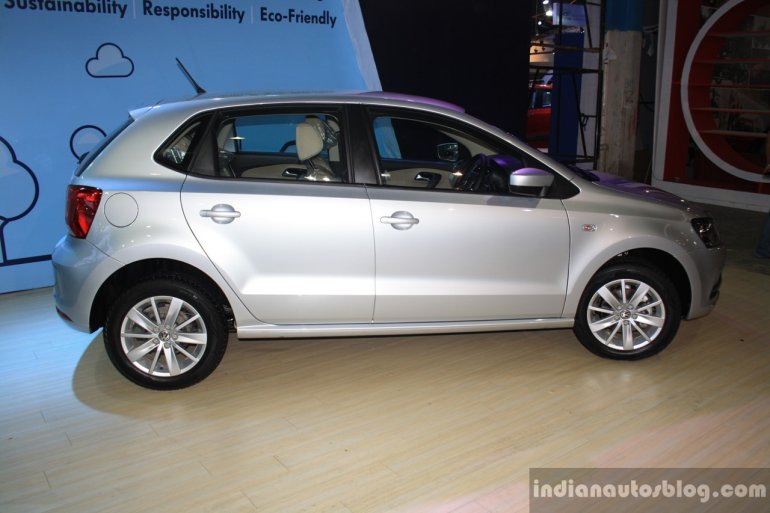 Changes to the interior come in the form of new seat fabrics, a three-spoke steering wheel and a silver centre console. Dual front airbags is a standard fitment on all variants of the car, as before.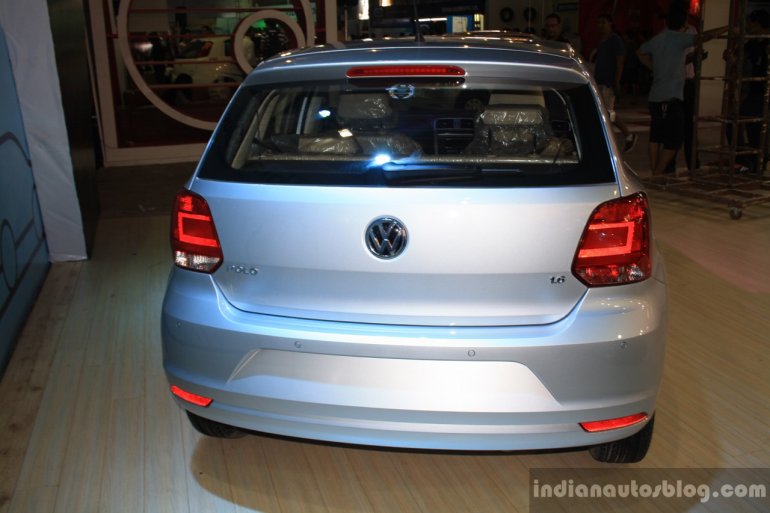 For the Nepalese market, the regular Polo is offered with 1.6-litre and a 1.2-litre petrol engines, both mated to a 5-speed manual gearbox. The 1.6-liter four-cylinder engine produces 105 PS @ 5,250 RPM and a torque of 153 Nm @ 3,750 RPM. The 1.2-liter three-cylinder engine produces 75 PS @ 5,400 RPM and a torque of 110 Nm @ 3,750 RPM.
VW Polo facelift at NADA 2014 - Image Gallery
VW Polo facelift - Image Gallery (India spec, 1.5L diesel)