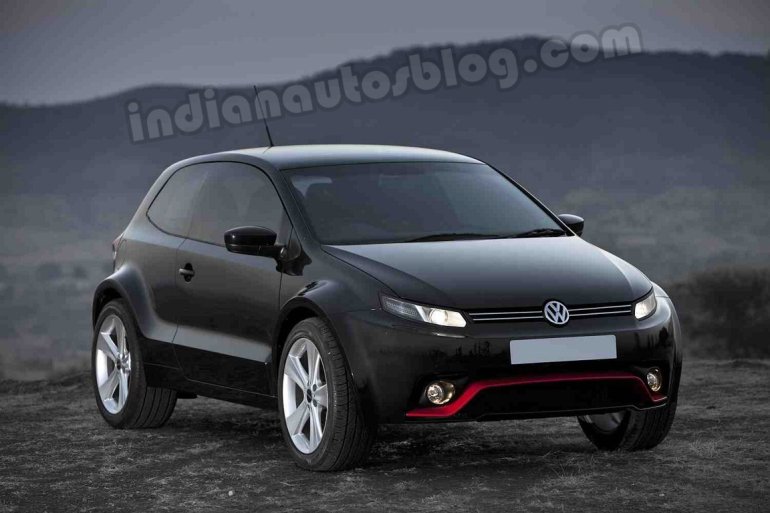 The Volkswagen Polo is one of the few hatchbacks that cooperates fully with every kind of tuning company.
Whether you are air brushing its fenders or giving it a body kit inspired by Darth Vader, the Volkswagen Polo will carry it gracefully.
The biggest test yet for the Polo was its visit to DC Design. DC's studio, credited with modeling the Chevrolet Beat concept and presenting India's first supercar Avanti, has come out with elegant and world-class designs.
In equal measure, DC's team have braved all odds to present designs that are harder to swallow that a handful of screws.
So will the Polo be able to survive this journey?
It looks like it did! These images shared by our reader Raghu from Bangalore of the Volkswagen Polo DC Design edition imagines what the Polo will be today if Volkswagen was Polaris - an off-road buggy that was brought up in an urban setting. Doesn't it look like a prequel to the next generation Polo-based crossover arriving in 2016?
This is one of the best makeovers to walk out of DC's studios in recent times. If you don't like it, its your problem and not ours!
The car is converted into a three-door crossover using a slightly jacked-up suspension and fat tires. The headlights are slimmer and meaner. The rear is defined by the one-piece tail light enclosure that is like a giant audio speaker along with a fake diffuser and twin exhaust.
There are very little details available on the chop. We're told that the mechanicals are never disturbed, but the interior have mild changes. The DC Design Polo will not take you to your destination any faster as the same 1.2 petrol or diesel has to tug the extra weight.
If you are getting bored of your little German hatchback, will you send it to DC Design to get it whacked out?
VW Polo by DC Design - Image Gallery