VW has been consistently striving to reach the position of the Numero Uno Auto Manufacturer in the world. The race is between General Motors, Volkswagen and Toyota and these three brands are neck and neck at this time. IndianAutosBlog.com has been tracking their fight to the top since early 2011.
The German czar that controls most of the automotive brands such as Lamborghini, Porsche, Skoda, Bentley, SEAT, Audi, Bugatti and many more, has been making huge waves in the international automotive scene.
In a bid to reach the summit, VW has lined up investments worth 86 billion dollars (4 trillion Indian rupees) in the next five years.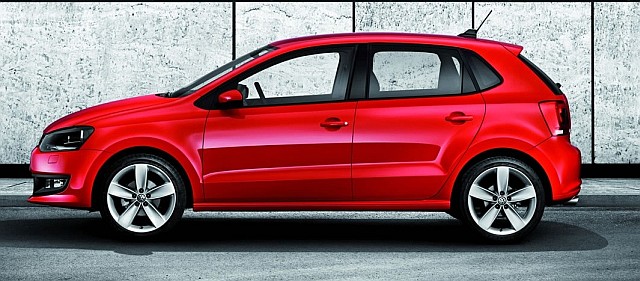 This mountain of moolah will be spent on the on new manufacturing facilities, vehicles, and research and development for the carmaker's nine brands. Volkswagen will revamp and improve the current product offerings across its brands. Currently, VW has about 62 manufacturing facilities across the world. The company has drawn up plans to extend it to 70 by 2016.
IAB had told its readers about how the MQB architecture will be a common base for all Volkswagen products in the future. From Polo till the Passat, every next generation variant will be constructed on the same platform. The same platform is expected to spill over into Skoda, SEAT and some Audi variants as well.
These massive spending of cash does not include VW's China operations. The Group's two joint ventures, Shangai-Volkswagen Automotive and FAW-Volkswagen Automotive, will receive a further US$19.3 billion from 2012 to 2016 for the construction of two more plants.
Last year, VW sold 7.2 million vehicles globally. The company expects a moderate 5% increase in the current year. VW expects China, Russia and India to play a major role in their expansion plans.
Only time will tell how much of this investment will go in developing the VW's Chakan plant in India. Volkswagen needs a powertrain manufacturing plant to get more competitive on the pricing front.
[Source - LeftLaneNews.com]