Short and sloping rooflines seem to be the flavor of Volkswagen's next generation models. The German automaker believes that Coupe forms of existing cars will be in much higher demand in the future.
Thus, Volkswagen has planned not one or two but 4 CC variants of its future lineup, according to the latest report on AutoBild.de.
VW Tiguan CC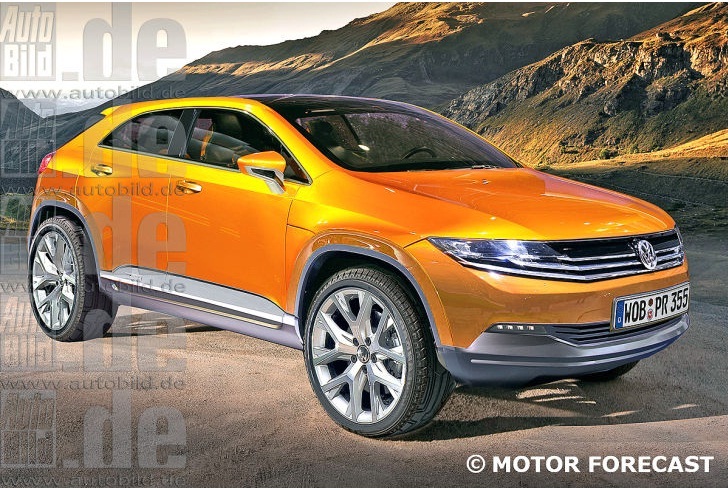 We have already brought you news of the Touareg CC – a BMW X6 rival from Volkswagen.
Now, Volkswagen is also planning a CC version of their smaller crossover Tiguan. Volkswagen believes that the Tiguan platform is ideal to support a coupe crossover.
The automaker plans to load it up with technology such as enhanced infotainment system, adaptive suspension, seven airbags, upgraded parking aids, cruise control with collision mitigation and 'Stop & Go' function.
Considering this is a going to be sold as a sporty Tiguan, it will have more powerful engines with up to 210 hp (petrol) or 180 hp (diesel).
VW Jetta CC
The notchback body of the Jetta will spawn an elegant Jetta CC, according to AutoBild.de. Speculations are that it will still be a four door coupe but VW could have a two door coupe for China and North America. The Jetta CC will be the cheapest CC from the VW stable that money can buy.
Like all CC variants, it will have frameless side windows. The Jetta CC will be offered in three powerful petrol variants - the 180 bhp 1.8 TSI, the GTI 2.0 with 220 hp and the CC R with 280 hp. The diesel variant will be a two-liter TDI producing 184 hp. All variants will be four-wheel drive with a DSG gearbox. Electric and hybrid variants may also be on cards.
This will be an exceptional add-on to the Jetta portfolio because the Jetta brand has been struggling in many markets.
VW Passat CC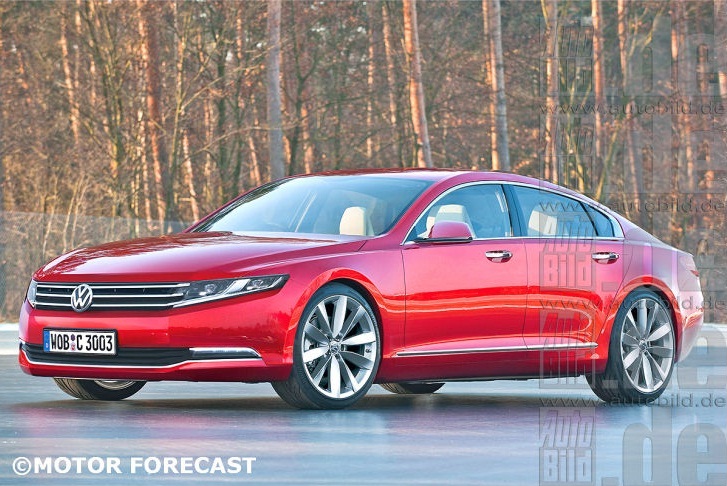 The Passat CC will be slotted between the Passat sedan and the Phaeton luxury sedan. The Passat's MQB platform's wheelbase will be stretched to 2.84 meters for the CC variant. The roofline will be flat to start with but later will fall to the boot, creating more headroom in the rear.  The roof pillars will be slim to improve visibility during reversing.
Under the hood will be a two-liter turbo petrol with 280 hp and 400 Nm sending power to all four wheels. Alternatively, there is also a two-liter biturbo-TDI with 231 hp and 600 Nm. There will also be a hybrid variant with a  1.5-liter 150-hp TSI mated to an electric motor with 100 horsepower.
[Source: Autobild.de]