Since it began exporting cars in 2011, VW India's Chakan plant has shipped 50,000 cars. The milestone vehicle, rolling off the line yesterday, was a left hand drive Vento which will find a customer in Mexico.
VW's Indian operations began exporting cars to South Africa first. Now, the German carmaker exports to 32 countries across three continents. Apart from exporting completely built cars, the factory also exports the Polo and Vento in parts and components form (CKD).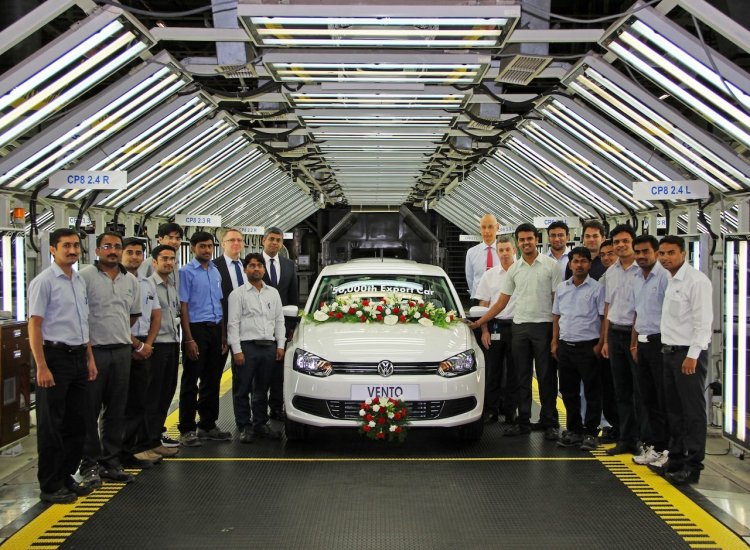 In October last year, VW India started shipping the Vento to the Mexican market. The Vento is sold as the Polo Sedan in that region and is available with the same 1.6-liter petrol and diesel engines found in India. This year, almost every third car made at the Chakan plant will be sent to Mexico.
Mr. Mahesh Kodumudi, president & managing director of VW India said -
The rising demand from Mexico mirrors the positive customer feedback of the Vento. Not only does this success help us in tackling the volatilities in the domestic market, but it also strengthens our export leg of the business in a sustainable way. With the success of our highest quality cars in this key market, we can further increase our scope of export to more countries in the near future.
VW India 50,000th Export Milestone - Press Release
[Head to Slideshare if you're unable to view the document above.]