Is the world's first fully automated multi-purpose vehicle.
After the VW I.D. concept at the 2016 Paris Motor Show in September, Volkswagen has unveiled the VW I.D. Buzz concept at the 2017 North American International Auto Show in Detroit. The I.D. Buzz concept is an all-electric Microbus for a new era, Volkswagen says.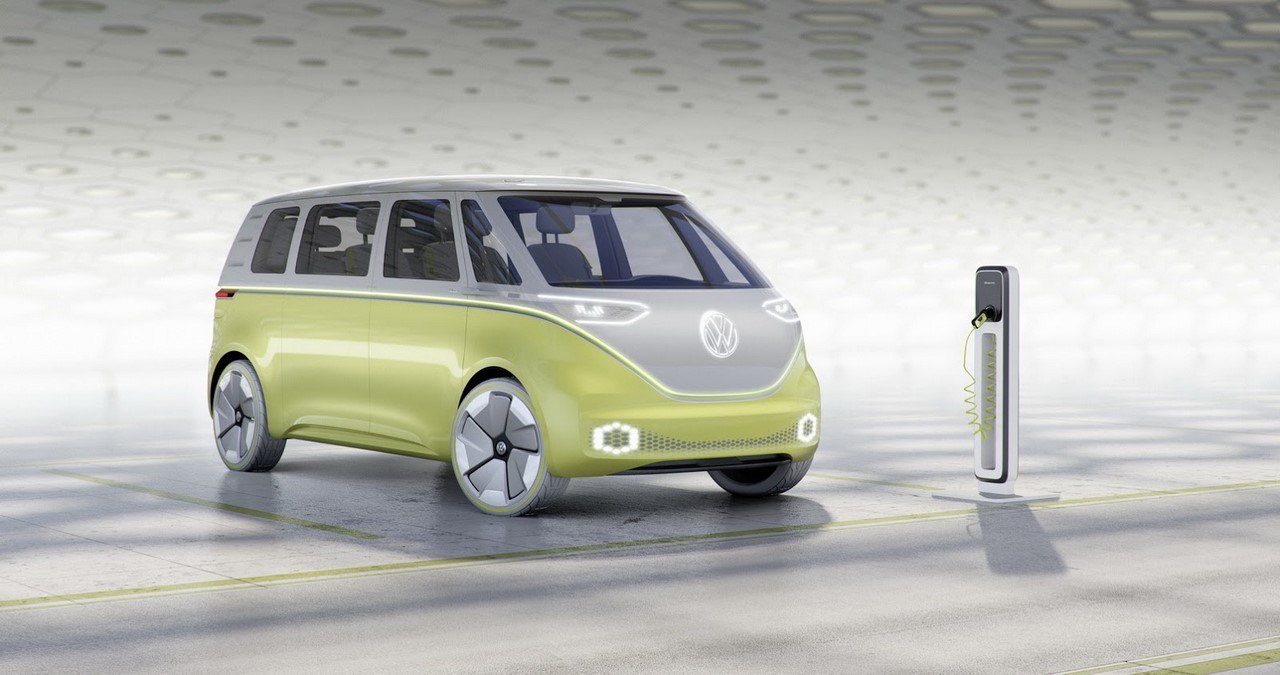 The VW I.D. Buzz previews Volkswagen's latest idea for an electric multi-purpose vehicle for the future. It is based on the MEB platform, more specifically, the stretched version of it called 'MEB-XL'. The concept vehicle measures 194.6 inches in length, 77.8 inches in width and 77.3 inches in height, and has a considerably long wheelbase of 129.9 inches.
The VW I.D. Buzz concept uses two electric motors, one at the front axle and one at the rear, each generating 201 hp. There's a 111 kWh battery to run these motors, which can be charged to 80% of its capacity within 30 minutes using the Combined Charging System (CCS) or an inductive charging interface, with a charging rate of 150 kW, or from any conventional household outlet and at charging stations. The concept is an all-wheel drive vehicle, but can be adapted to be a rear-wheel drive vehicle, thanks to the platform's modularity. In the latter case, there would be a 268 hp electric motor at the rear getting its juice from a smaller 83 kWh battery.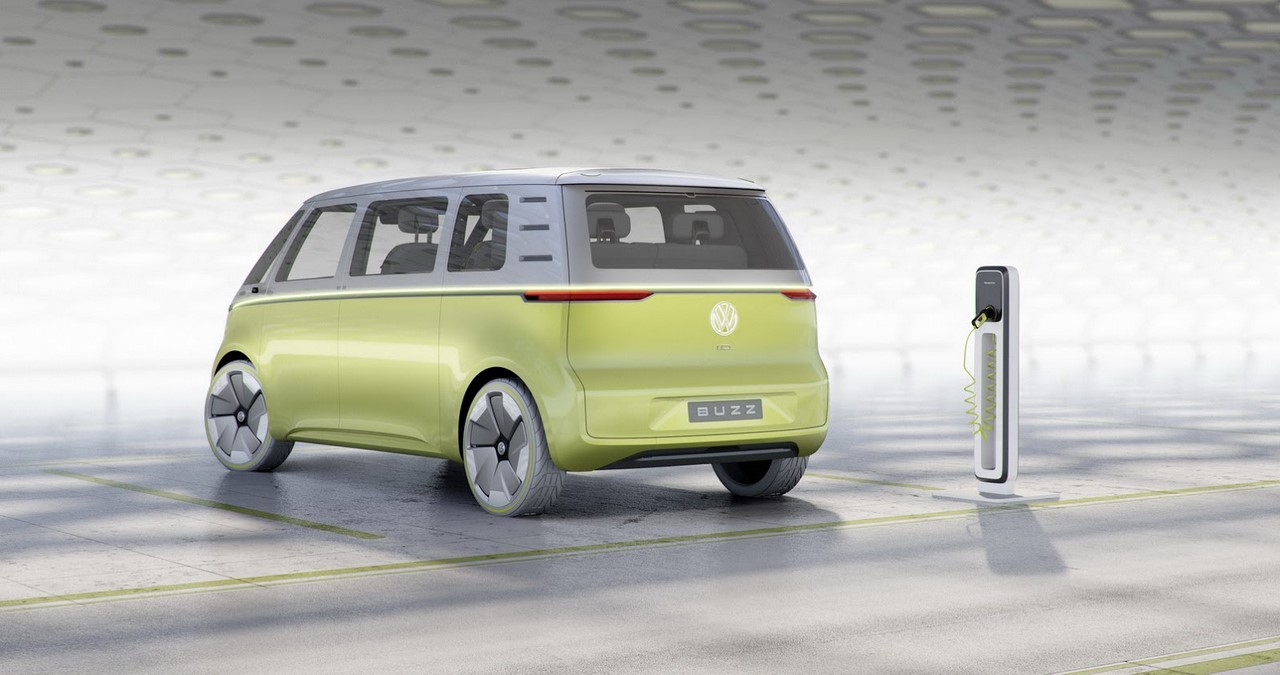 Also Read: VW Atlas R-Line introduced, will debut at NAIAS 2017
The VW I.D. Buzz, although a concept, is the world's first fully automated multi-purpose vehicle. Pushing the steering wheel gently makes it retract and merge into the instrument panel, turning on the fully autonomous "I.D. Pilot" mode that could be seen in a production Volkswagen by 2025. The steering wheel gets decoupled from the steering gear via a newly developed steering column system, and at the same time mood lighting is turned on and the ambient lighting is extended to the rear sitting area.
Four of the onboard laser scanners extend from the roof in the autonomous driving mode which can be deactivated by touching the steering wheel or by pressing the brake or accelerator pedal.