More compact SUVs coming from VW Group, led by Audi Q1.
Autocar UK reports that the Volkswagen Group is planning to introduce more compact SUVs through its Audi, Seat, Skoda and Volkswagen brands.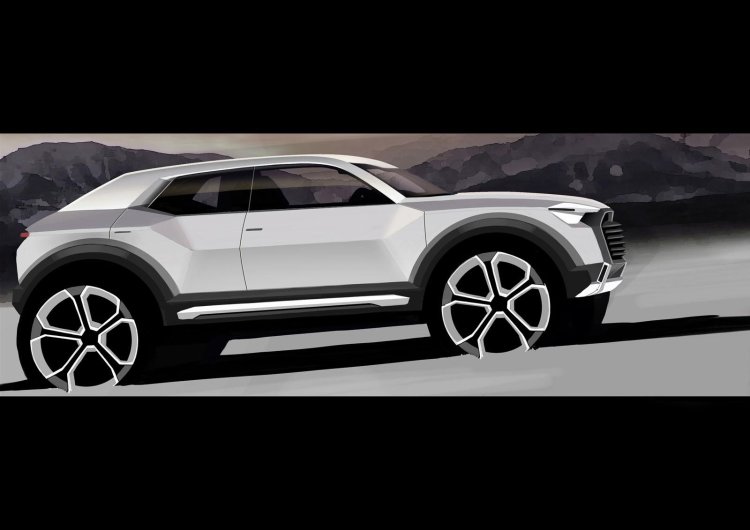 This new product onslaught will be led by the Audi Q1 (debuts in March 2016) and will be characterized by their pricing which will be between GBP 14,000 (INR 14,33,407) to GBP 20,000 (INR 20,47,725). They will be underpinned by VW's MQB platform and offer front or all-wheel drive layouts. The use of MQB for these new products is expected to bring greater economies of scale for the parent company.
The Audi Q1 will precede similar baby SUVs from the house of Seat, Skoda and Volkswagen with all having their own individual exterior and interior design. All of them will however share their base with the short-wheelbase version of the MQB architecture.
Engines planned for the upcoming compact SUVs are small three- and four-cylinder petrol and diesel engines with displacement between 1.0- and 2.0-liters. Gearbox options are likely to be a 6-speed manual or 7-speed dual-clutch units.
Also Read: Seat 20V20 SUV Concept unveiled in Geneva
Autocar also mentions that the SUV from Volkswagen and Audi may also get plug-in hybrid variants similar to the ones featured in Audi A3 e-tron and VW Golf GTE with an electric-only range of 50 km.
[Source: Autocar UK]