The 2015 Geneva Motor Show hosts the world premiere of the Volkswagen Golf TSI BlueMotion. This is Volkswagen's answer to the Ford Focus 1.0-litre EcoBoost.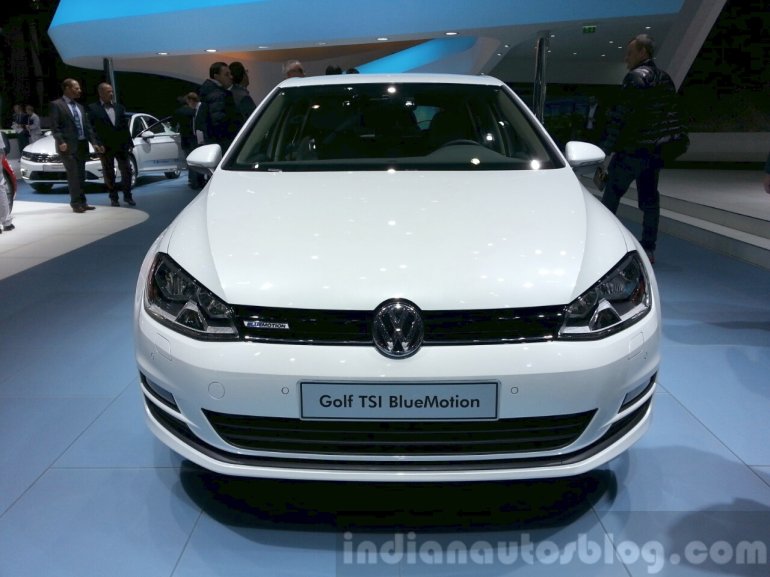 The first petrol-engined Golf BlueMotion is powered by a 1.0-litre three-cylinder turbocharged petrol engine that produces 115 PS (114 hp) and 200 Nm of torque. In combination with a 6-speed manual gearbox, the direct injection EA211-series engine in the TSI BlueMotion version consumes 4.3 litres per 100 km, which converts to a fuel economy figure of 23.26 km/l.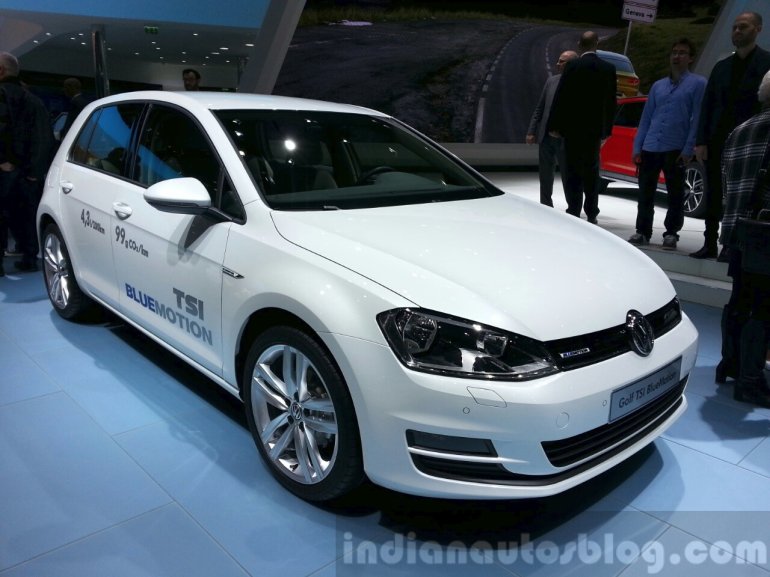 The higher fuel efficiency was possible thanks to a number of modifications such as a lowered chassis (by 15 mm), a closed radiator grille, partly closed bumper air inlet, special underfloor panels, stop/start system, battery regeneration, modified gearbox and low rolling resistance tyres.
Its CO2 emissions figure is marked at 99 g/km which implies that in markets where there are tax benefits for low CO2 emitting vehicles, the Golf TSI Bluemotion will qualify for incentives and translate into a lower buying price and annual road tax for its customers.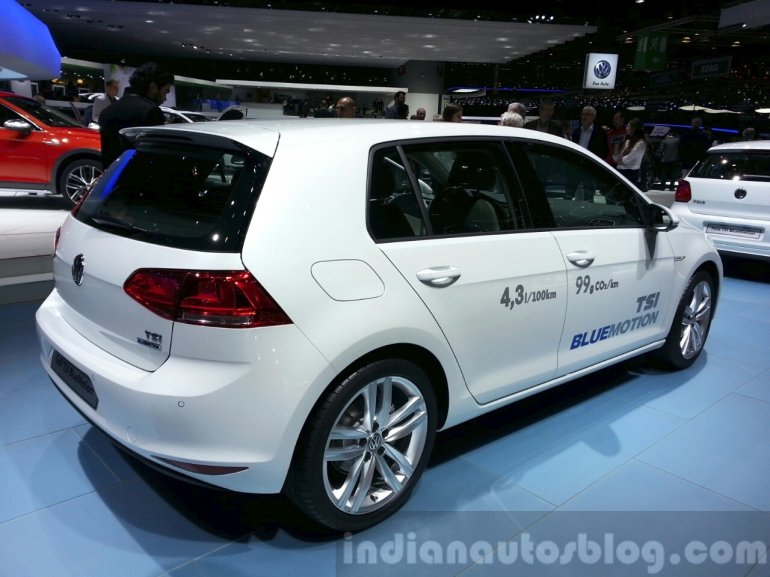 Performance of the emission-minded Golf however is not fully compromised. With this compact but powerful engine, the Golf can achieve a top speed of 204 km/h. A 7-speed dual-clutch gearbox can also be opted for.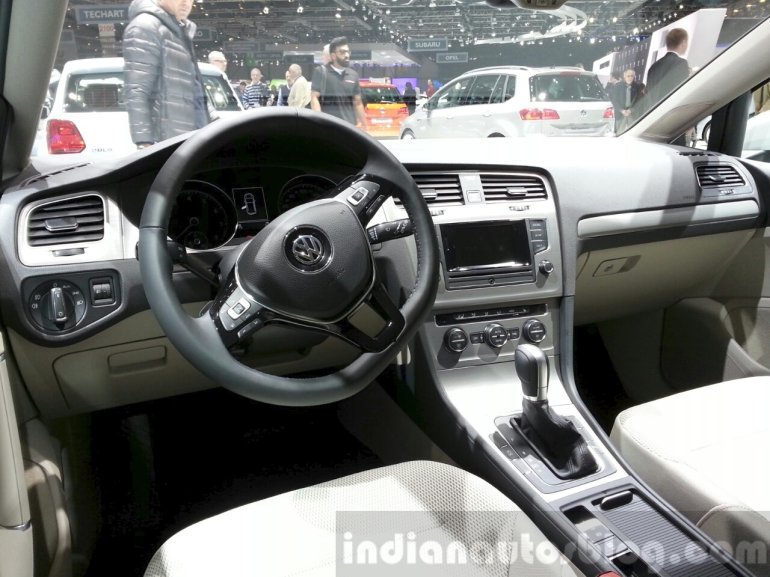 European sales of the Golf TSI Bluemotion begins this summer, and the car will launch in two trims. Further details can be found in the press release below the gallery.
VW Golf TSI BlueMotion - Press Release
[Slideshare direct link]