Volkswagen unveiled the latest edition of the most powerful Golf, the Golf R, at the ongoing Detroit Auto Show. The Golf R is powered by an advanced version of the same turbocharged 2.0-liter four-cylinder engine that powers the standard Golf that has managed to develop 34 additional hp in relation to the Golf's unit.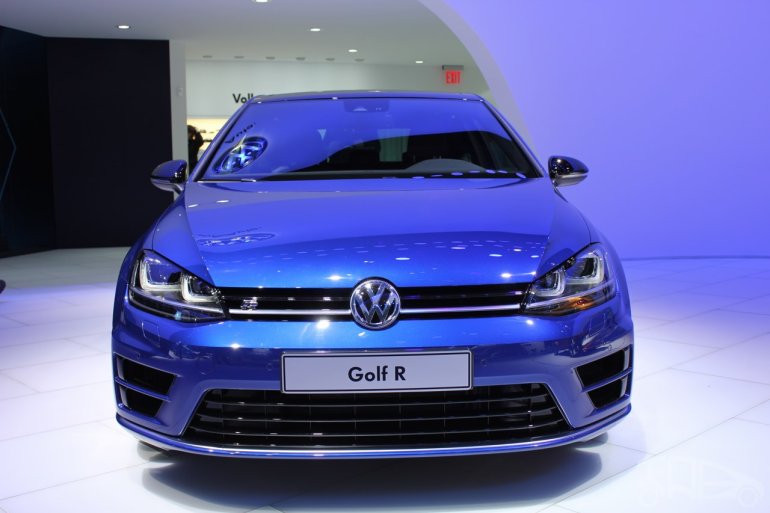 The engine on the Golf R develops 290 hp and peak torque of 380 Nm. Compared to the Golf's engine the Golf R's unit gets different cylinder head (together with exhaust valves, valve seats, and springs), pistons, high-pressure injection system, and turbocharger.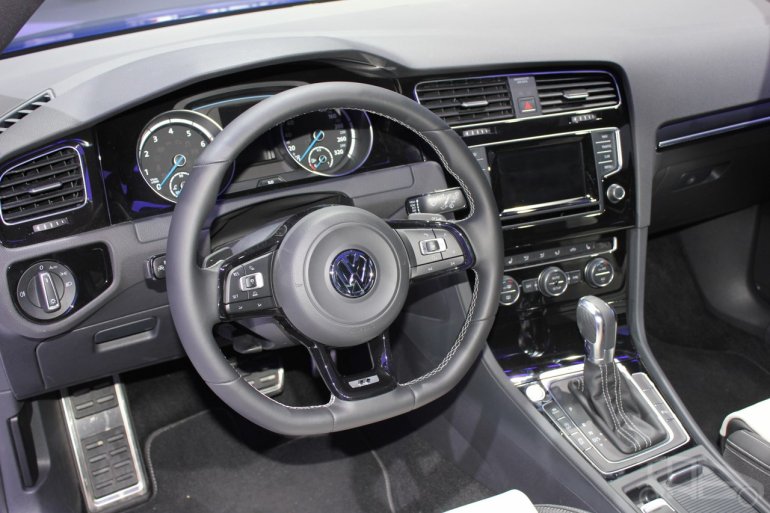 The Golf R gets permanent all-wheel drive that uses an HALDEX 5 coupling which allows the temporary decoupling of the rear wheels when the vehicle is coasting or under a relatively light load. It also gets an all-new XDS cross differential lock at the front and the rear. In terms of safety equipment, the Golf R gets ESC Sport as standard.
Complete details are available on the press release attached below the gallery.
VW Golf R at NAIAS 2014 - Image Gallery
VW Golf R at NAIAS 2014 - Press Release
[Head to SlideShare to see the full press release if it is inaccessible above]