All models expected to be shown within the next 6-12 months.
Just days after their exterior was rendered, the interior of the new VW Golf (facelift), next-gen VW CC and the VW Teramont has been rendered from images that were seen on Volkswagen's new infotainment system software.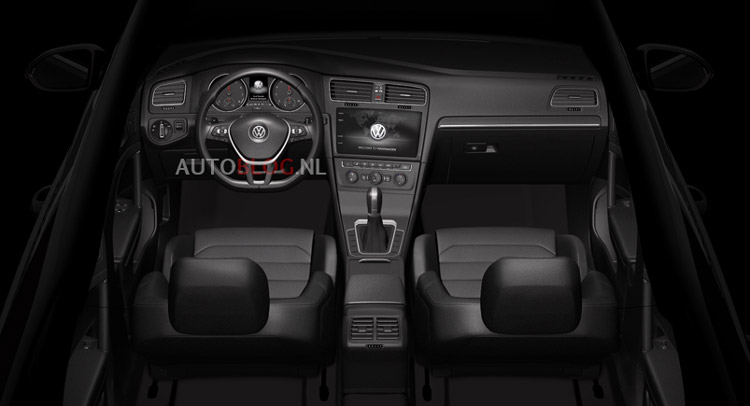 The first interior image is probably of the 2017 VW Golf (facelift), while the second interior image, based on its steering wheel design and plaid seats, can be figured out to be of the 2017 VW Golf GTI (facelift). The standard variant appears to feature a new touchscreen infotainment system with a bigger display, similar to that of the VW Golf R Touch concept from CES 2015. The GTI variant doesn't feature this new infotainment system but could be offered with it optionally. Except the new infotainment system there are no other major changes inside the car.
The next-gen VW CC's interior is largely identical to that of the eighth generation VW Passat (B8), save for the new touchscreen infotainment system with an appreciably bigger display. The fully digital instrument cluster is missing here, but that will most certainly be offered in higher grades or at least optionally.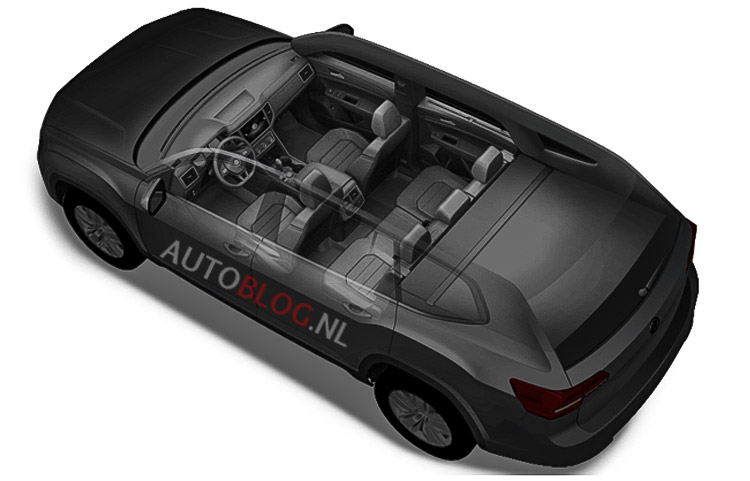 Also See: Next-gen VW Touareg starts testing
The last image in the gallery is of the VW Teramont's interior. The details seen in the image match with the interior spyshot that was seen earlier last week. Interestingly, another leaked image which gives the cabin overview shows that there's no third-row of seats. This could mean Volkswagen is planning to launch the VW Teramont in 5- and 7-seat versions.
All three models are expected to be shown at forthcoming major European (Paris) and American (Los Angeles) motorshows this year, or in early-2017 (Detroit).
[Image Source: Autoblog.nl]