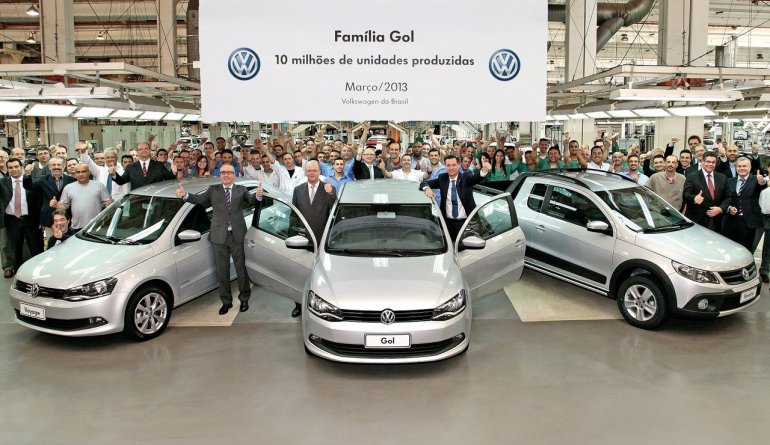 The VW Gol small car has been a stupendous success for the German auto giant in the Brazilian market.
Introduced in 1980, the Gol went on to become the hero of the Brazilian auto market. In the same year which marks VW's six decades of presence in Brazil, the Gol family which consists of the Gol hatchback, the Voyage sedan, Parati estate and the Saveiro pickup have reached the milestone of 10 million units.
The Gol family alone contributed to more than half the number of vehicles that VW Brazil has manufactured in its history. Out of 10 million units, the Gol hatchback is the frontrunner with a massive 7.1 million vehicles produced. Second comes the VW Voyage sedan which contributed 1.1 million units. The Parati and Saveiro added 900,000 units each to the grand total.
The Gol family is available with 1.0 litre and 1.6 litre flex fuel engines which are combined with a 5-speed automatic or a 5-speed manual transmission. The competition for the Gol hatchback comes from the Fiat Uno, another strong performer in the Brazilian market. The Saveiro pickup has its rivalry with the Fiat Strada which is by far the best selling pickup in the Latin American country.
Another interesting stat is that, for every 45 seconds, a Gol rolls out of the VW Brazil's factories at Anchieta and Taubate.
[Source: Carplace.virgula.uol.com.br]