Volkswagen has announced that it will unveil a new concept car called VW I.D. Vizzion at the 2018 Geneva Motor Show next month. Along with the announcement, the company has released the concept car's first teasers.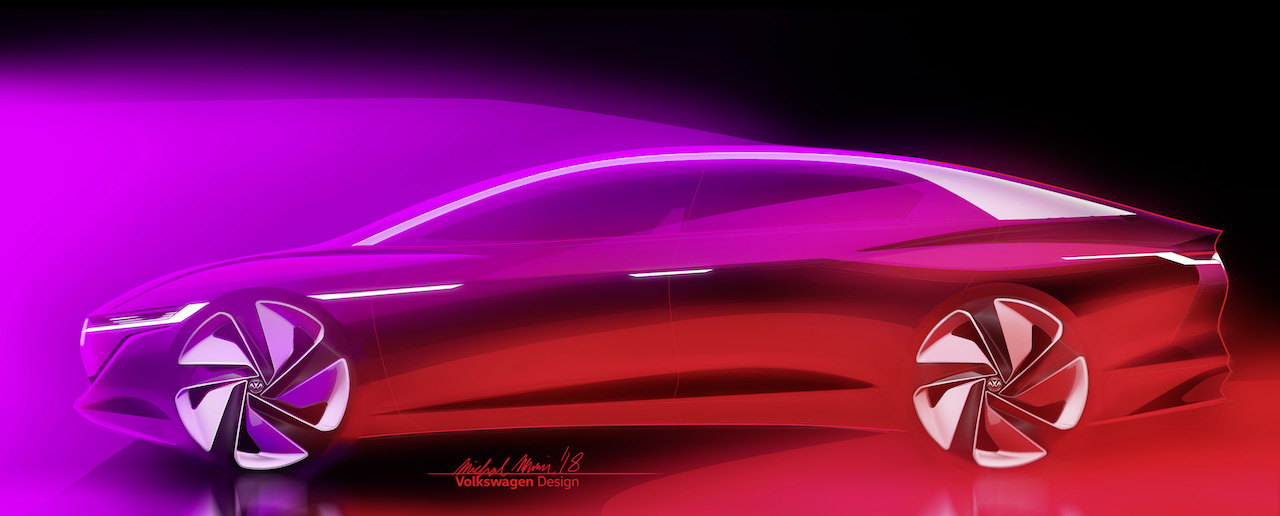 The VW I.D. Vizzion looks like a very sporty executive saloon. The low-slung concept car appears to have very slim headlamps and tail lamps, a fully covered nose proudly bearing an illuminated Volkswagen logo, large wheels, sleek greenhouse and a coupe-like graciously dropping roofline. Strangely, Volkswagen calls the 5.11 metre-long concept a "premium MPV". Perhaps, the company is looking at introducing the concept car's production version in an MPV body style.
The VW I.D. Vizzion has large suicide doors that open up to reveal a luxurious cabin with a minimalistic design. There are four individual seats with an artistic centre armrest at the front and rear and a rotary knob in the middle at the front and rear to handle various functions. There's plenty usage of wood and ambient lighting to create a luxurious setting. Steering wheel, pedals, instrument panel and centre console are not present, as Volkswagen is giving a preview of the future with fully autonomous driving and no visible controls with this concept car.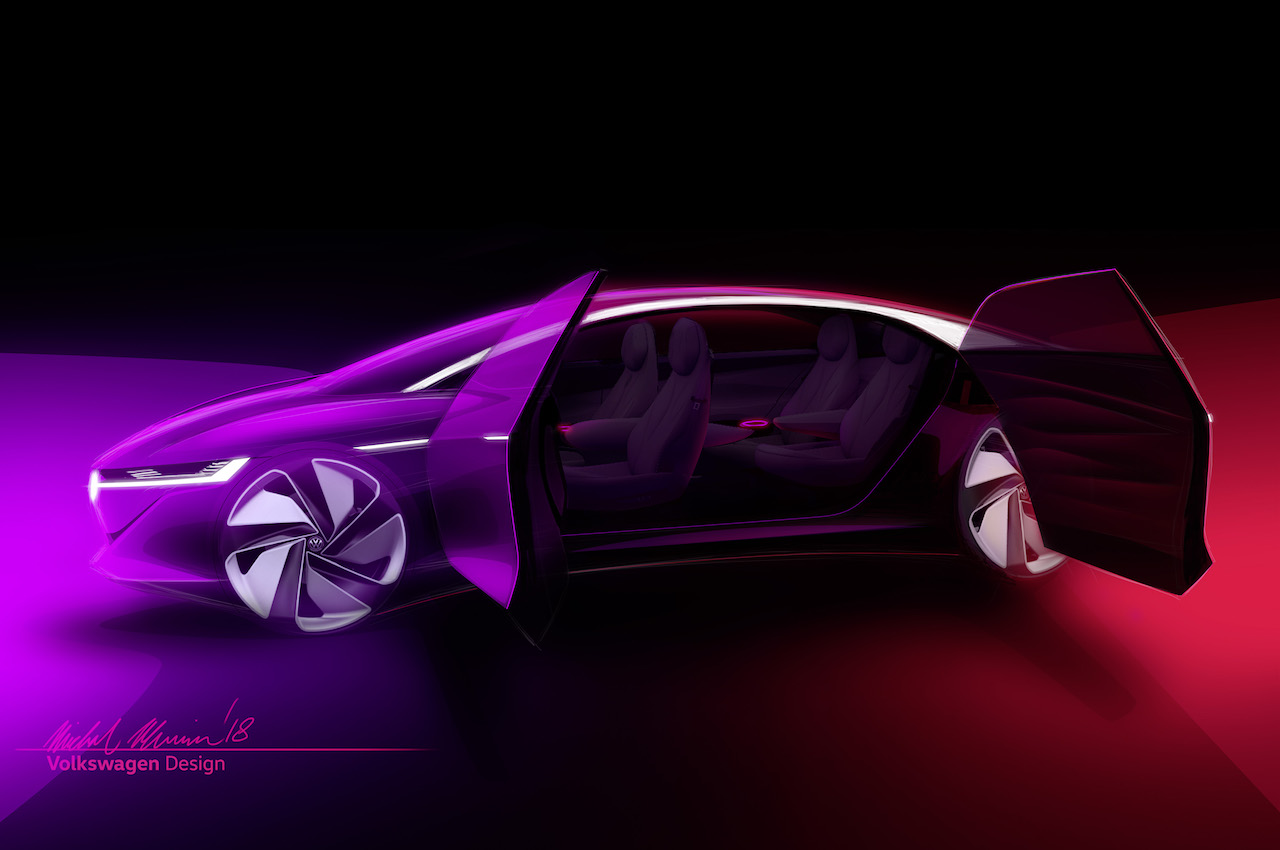 Also Read: 2018 Honda Vezel (2018 Honda HR-V) goes on sale, changes detailed
The VW I.D. Vizzion has two electric motors, one at the front and the other at the rear, generating a system power of 225 kW. So, power goes to all four wheels of the concept car, which has a top speed of 180 km/h. 111 kWh Lithium-Ion batteries enable a driving range of up to 665 km, and this is including the usage of the energy regenerated when braking.