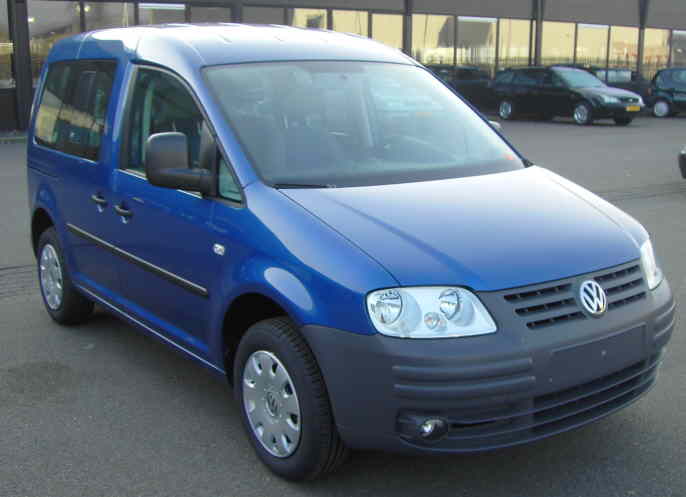 A silver Volkswagen Caddy, belonging to Kashyap Motors was recently caught testing in Central Delhi, by one of our readers. The Caddy is a very famous multi-purpose vehicle that belongs to the delivery van segment in Europe. Its strength is its adaptability. Basically its one car with huge applications. When used as a van, it serves the purpose of a Taxi, a parcel delivery vehicle, Ambulance, etc(you name it!). It is available in various seating configurations, (2-6 seater) with tonnes of storage space - a good family car as well.
The only Indian car capable of performing such a feat is the good old Maruti Omni. Now that the Omni has lost its family clientele and is used more as a Taxi, the Caddy is a very potent alternative. Unlike the Omni, since Caddy comes from VW, quality and price will should not be an issue.
VW's commercial vehicles wing is looking for an Indian partner to set up a Joint venture here. However, some reports suggest that the company is already in talks with some potential partners, and a decision is likely to be taken in the next few weeks. VW is also increasing the number of dealers in India and setting up a strong after-sales network.
IAB Comment- The Caddy is just the tip of the iceberg. We expect to see two or three more models from the VW Commercial vehicles' stable subsequently after the Caddy's launch, or maybe even simultaneously.
Source- India Automotive