Update - A new gallery from the Shanghai auto show floor has been updated below the text.
Previews a China exclusive production sports saloon.
At the Volkswagen Group Night in Shanghai today, Volkswagen world premiered the VW C Coupe GTE. The concept is an "outlook on the future design of sporty saloons."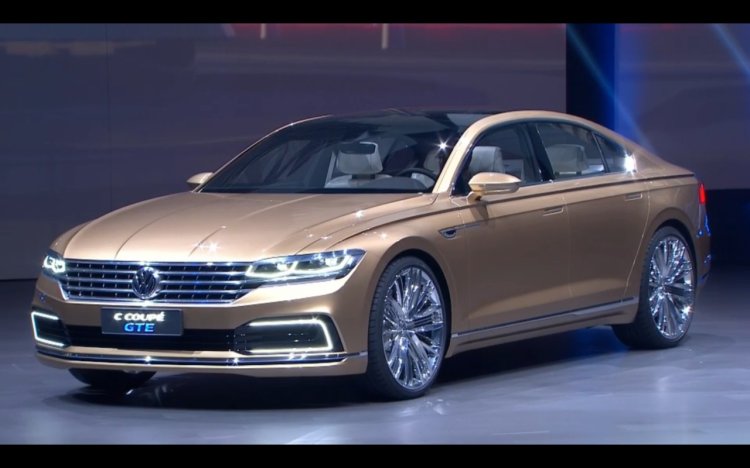 Measuring over 5m long, it was announced in Shanghai that the C Coupe is a preview of a production sports saloon exclusive to the Chinese market. Its interior features individual rear seats, and a V-form dashboard, body colour coordinated door inserts, blue back lighting, and a busy center console.
An evolution of the VW Sport Coupe Concept shown in Geneva last month, the C Coupe GTE is powered by a plug-in hybrid system which combines a four-cylinder turbo petrol direct-injection engine (TSI) with an 8-speed automatic transmission, an electric motor integrated in the gearbox module and a lithium-ion battery pack.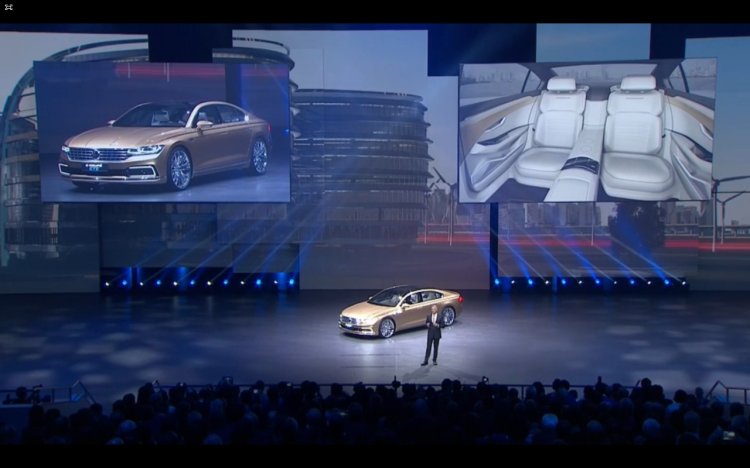 The TSI engine makes 210 PS, while the electric motor spins out 124 PS. The hybrid drive makes a combined output of 245 PS and a torque of 500 Nm. The battery pack placed at the rear, can be charged while driving, and the car can travel exclusively on electricity for 50 kilometers, and 800 km combined. Its combined fuel consumption is 43.47 km/l, which equates to an emissions of 55 g/km of CO2.
The Volkswagen concept can accelerate to 100 km/h in 8.6 seconds and reach a top speed of 232 km/h.
VW C Coupe GTE at Auto Shanghai 2015 - Image Gallery