Iconic Dealership Inc, the sole distributor of Volkswagen in Philippines, is attending the Philippines International Motor Show 2014 (CAMPI 2014) with its new and existing models.
VW Beetle 1.2L TSI MT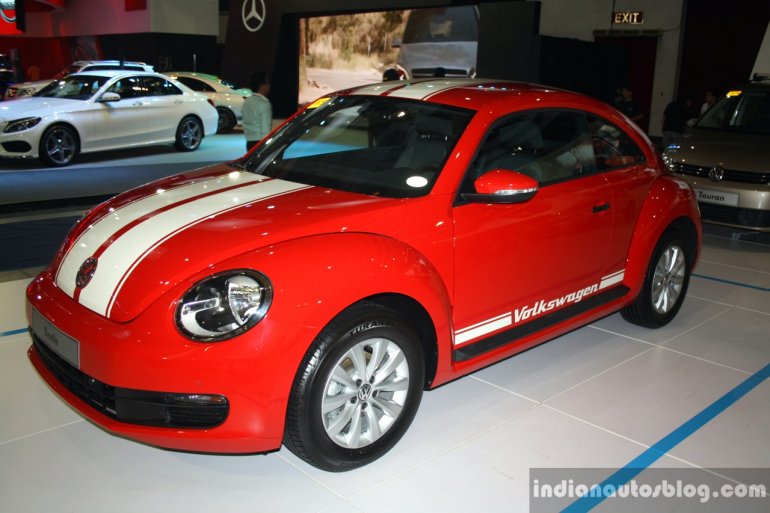 The classic retro VW Beetle is in attendance at the show. The car on display is the entry level 1.2-litre TSI variant equipped with a 6-speed manual transmission. Power and torque figures stand at 105 PS and 175 Nm. The car is also available with a 1.4-litre TSI engine mated to a 7-speed DSG automatic transmission, producing 160 PS and 240 Nm of torque.
Dimensions:
Length: 4,278 mm
Width: 1,808 mm
Height: 1,486 mm
Wheelbase: 2,537 mm
Price: Php 1.59 million (around INR 21.72 lakhs) - Php 1.79 million (around INR 24.45 lakhs)
VW Touareg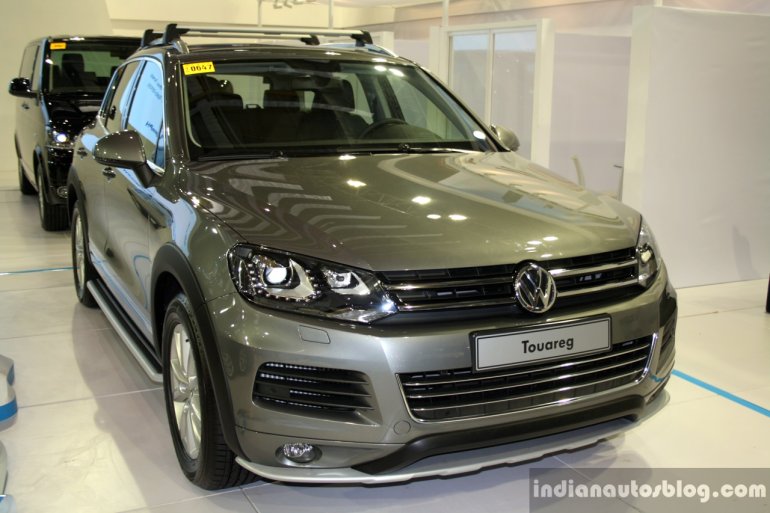 The VW Touareg is the German carmaker's most expensive model in the country. The SUV is powered by a 3.0-litre V6 TDI diesel engine which outputs 245 PS and 550 Nm of torque. The Touareg is equipped with an eight-speed automatic transmission and a permanent all-wheel-drive system.
Dimensions:
Length: 4,795 mm
Width: 1,940 mm
Height: 1,709 mm
Wheelbase: 2,893 mm
Price: Php 4.290 million (around INR 58.61 lakhs)
VW Tiguan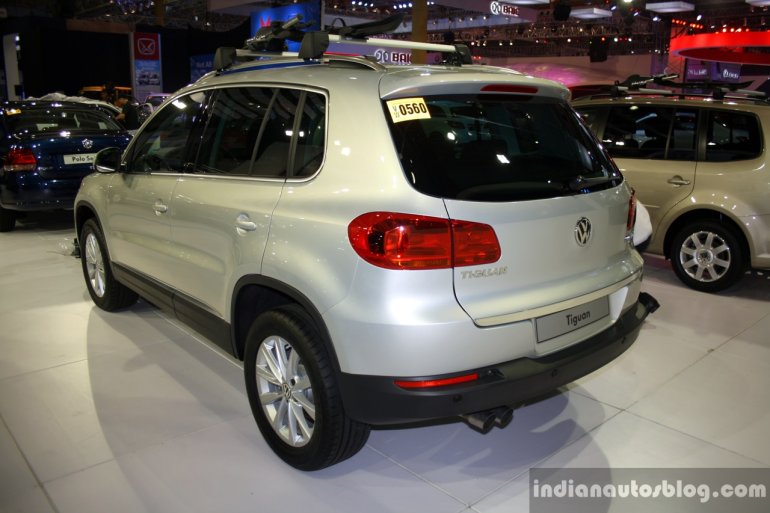 The VW Tiguan compact SUV is available with a 2.0-litre TDI diesel engine. The motor is equipped with a 6-speed automatic transmission to produce 140 PS and 320 Nm of torque.
For Tiguan images, refer our Nepal Auto Show 2014 coverage.
Dimensions:
Length: 4,426 mm
Width: 1,809 mm
Height: 1,703 mm
Wheelbase: 2,604 mm
Price: Php 2.109 million (around INR 28.81 lakhs)
VW Polo Sedan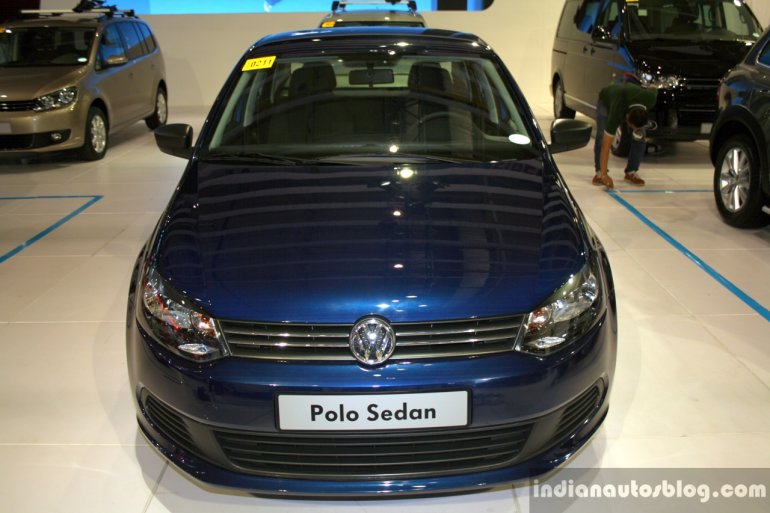 The VW Polo Sedan (called as the VW Vento in India) is the three-box version of the Polo hatchback for the emerging markets. The India-made sedan is powered by a 1.6-litre TDI diesel engine that develops 105 PS and 250 Nm of torque. Only a 5-speed manual gearbox is on offer. The car is due for a facelift with a new 1.5-litre diesel engine in India in the coming weeks and the updated model is expected to reach Philippines a few months later.
Dimensions:
Length: 4,384 mm
Width: 1,699 mm
Height: 1,466 mm
Wheelbase: 2,552 mm
Price: Php 950,000 (around INR 12.98 lakhs)
VW Touran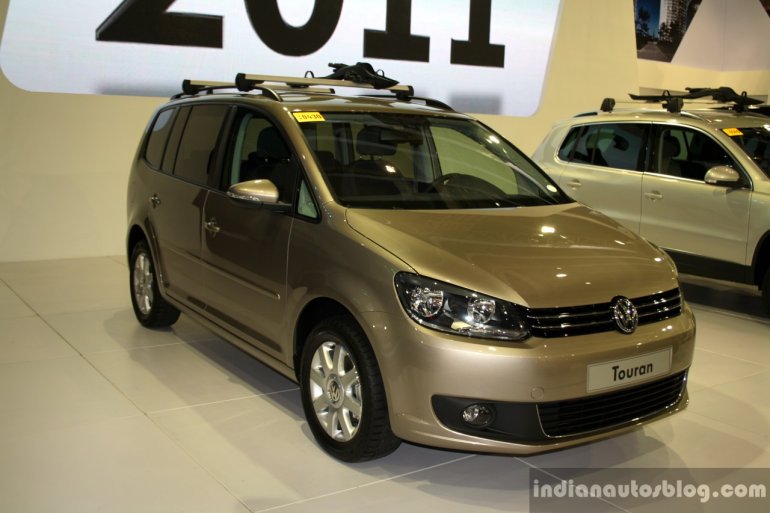 The VW Touran is the only MPV in the automaker's local portfolio. The entry level model is powered by the VW Group's 1.2-litre TSI four-cylinder turbocharged gasoline motor which is capable of 105 PS and 175 Nm of torque. The engine is coupled to a 6-speed manual transmission. The top-end variant derives its power from a 2.0-litre TDI diesel motor mated to a 6-speed DSG, producing 110 PS and 280 Nm of torque.
Dimensions:
Length: 4,397 mm
Width: 1,794 mm
Height: 1,674 mm
Wheelbase: 2,678 mm
Price: Php 1.454 million (around INR 19.86 lakhs) - Php 1.775 million (around INR 24.25 lakhs)