A little more off-road capable trim addition to the VW Beetle range.
The VW Beetle Dune seen in these images from Auto China 2016 (2016 Beijing Motor Show) was originally introduced in a concept form at the 2014 North American International Auto Show in Detroit and unveiled in production form at the 2015 Los Angeles Auto Show. Introducing the production version, Volkswagen's U.S. subsidiary stated that the Beetle Dune Coupe will be launched in Spring 2016 and be followed by the Beetle Convertible in Q3 2016.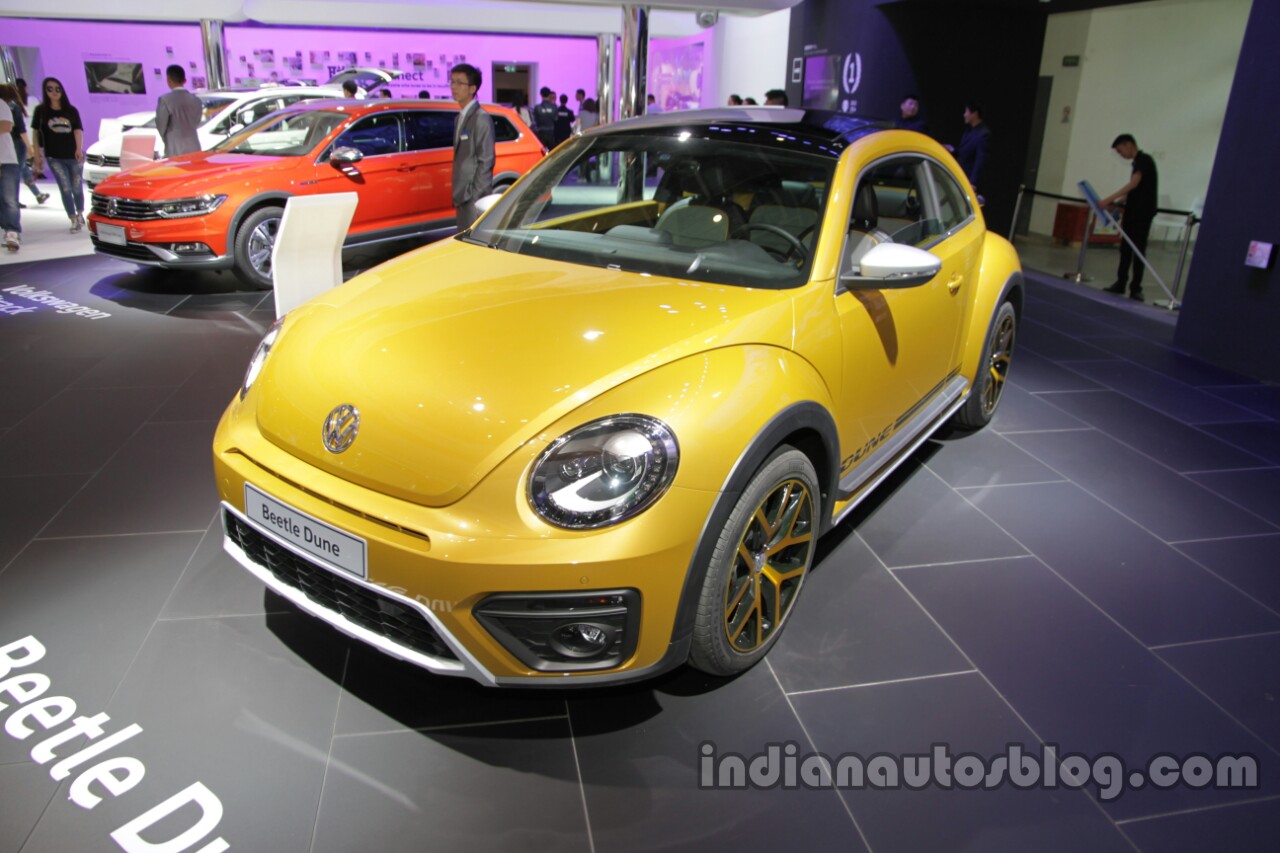 The VW Beetle Dune is inspired by classic, off-road race modified Baja Bugs from the 1960s and 1970s. With an off-road, or perhaps an adventurous character, the Beetle Dune is a new trim addition to the Beetle range. It gets its unique styling and a rugged stance with new front and rear fascias, and 0.6 inches wider and 0.4 inches taller body.
The newly designed front bumper features a large central air intake with a silver frame, and a black honeycomb screen. Black wheel well, body add-on extensions, black side trim strips and "DUNE" badge round-up the styling on the sides. The rear-end is defined by newly designed bumper with a diffuser in "Reflex Silver", new LED taillights and a large tailgate-mounted spoiler with the top finished in glossy black and the surfaces beneath finished in body colour.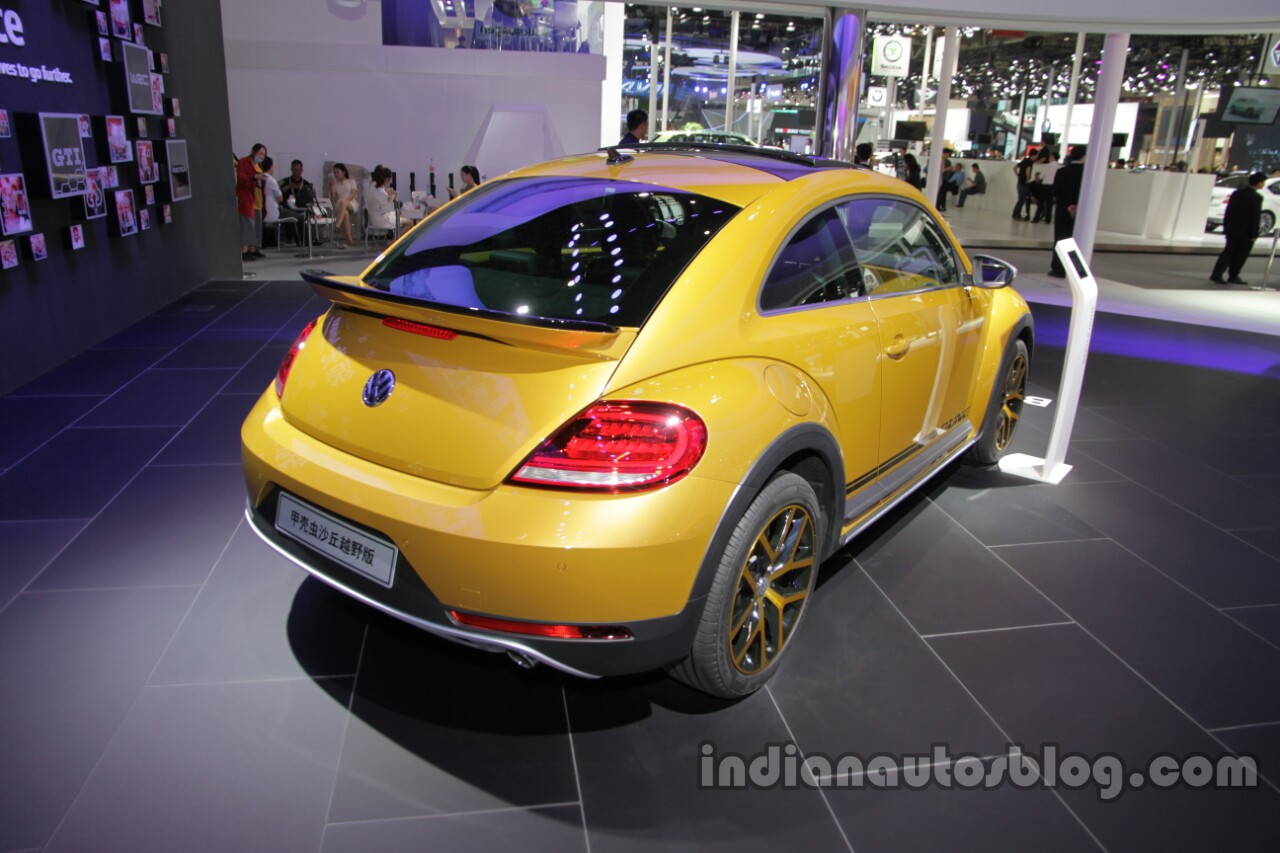 In the U.S. market, the VW Beetle Dune's availability is limited to just one engine - a 170 hp 1.8-litre TSI turbocharged four-cylinder petrol engine. In Europe, three turbocharged petrol engines in outputs of 77 kW (103 hp), 110 kW (147 hp) and 162 kW (217 hp), and two turbocharged diesel engines in outputs of 81 kW (109 hp) and 110 kW (147 hp) are on offer.