The Volvo Engine Architecture (VEA) is the name given to the Swedish automaker's new family of highly efficient four cylinder petrol and diesel engines.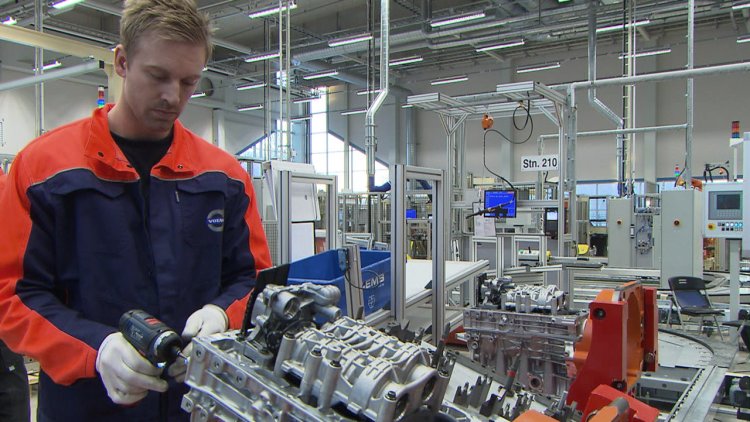 The VEA which was developed in-house would eventually phase out Volvo's current range of eight engine architectures across three different platforms. The new four cylinder engines would match the bigger V6 engines in terms of performance yet will be as economical as a four cylinder motor can get. The ability of the new engines would be further enhanced by electrification.
As you know, most of Volvo's existing powertrains are courtesy of Ford and the car maker wants to graduate to a new era. Mr. Derek Crabb, Vice President, Powertrain Engineering, Volvo, says, "This marks a milestone in Volvo Cars' history. With our new engine family we are focusing on two additional vital properties - driving pleasure and fuel efficiency."
Volvo has started the production of the VEA engines at its Skovde plant where the preparation work was under way for the past two years. All the variants of the new four cylinder petrol and diesel engines can be built on the same assembly line.
Volvo plans to build about 20,000 units of VEA's this year alone. The production rate by end of this year would stand at 2,000 units per week.
The first of the Volvo models to get the new engines are the Volvo S60, XC60, V60, V70, XC70 and S80. The engines will make their debut by Autumn (by August) of this year.