This year, October 30th and November 15th witnessed two gruesome bus accidents both involving Volvo buses. Another similarity in these accidents was the way it happened: The buses caught fire after hitting a culvert at high speed. A further similarity can be found (though they're based on media reports) in the fact the drivers of these buses were under-rested.
While Volvo have brought their experts from Sweden to investigate these accidents, the company has agreed to make certain changes proposed by the Tamil Nadu state government.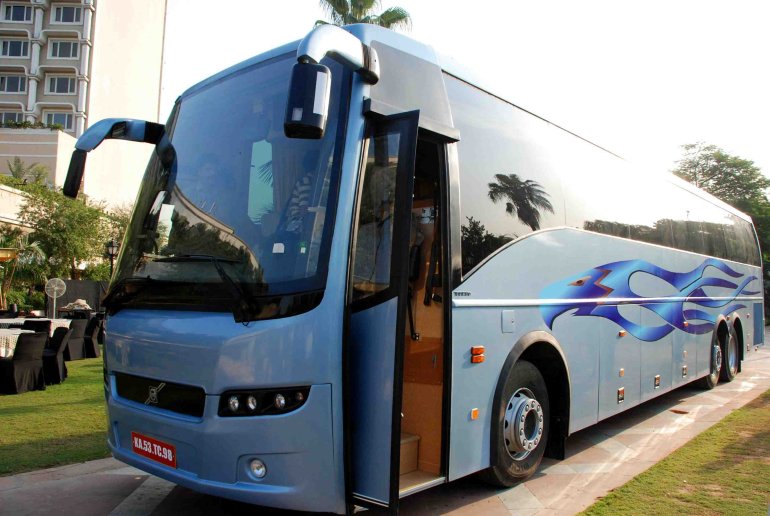 After a meeting with the transport commissioner that was held yesterday, Volvo have agreed to install fire-resistant, electronic event recorders (which would function like an airplane's black box) and speed governors limiting the top-speed to 85 km/h. Apart from these installations, Volvo buses will also feature smoke detectors and radium stickers guiding passengers to the emergency exits.
Further, all windows of the bus will be breakable (as compared to the current four windows) and the number of hammers to break open these windows will also be doubled from four to eight.
That's not all. Volvo and the bus operators will also place safety cards (like the one you see on an aircraft) in all seats, and before the start of a journey a video with safety instructions will also be played.
On the bus operator's part, they've agreed to not let a driver stay at the wheel for more than 150 km at a stretch.
According to transport commissioner, T Prabhakara Rao, other bus makers such as Tata, Ashok Leyland and Daimler, will be asked to implement these changes soon.
[Source - Times of India]