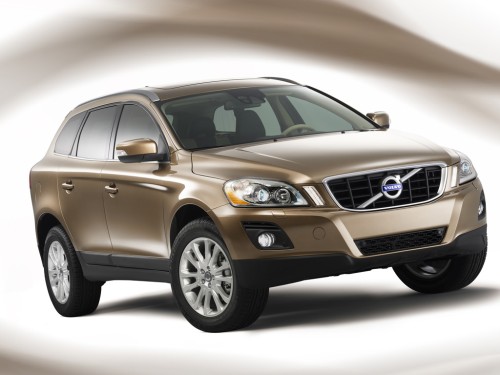 The Volvo XC60 SUV will come to India next year
Swedish car manufacturer Volvo Cars which has rechristened its firm's name to Volvo Auto India Private Limited will not be participating at the Delhi Auto Expo in January 2010 but has plans for India next year.
The Swedish firm plans to launch the 2010-spec S80 luxury sedan in India priced at around 40-lakh rupees and is likely to hit Indian shores by January 2010. The company is also drawing up plans to unleash the XC60 compact SUV in the first half of 2010 and the S60 saloon which should boost sales of the brand in India.
Volvo Auto India sold 900 cars last year and is confident that it will beat the 10 per cent increase it had earlier projected for the current year.
Volvo is also keen on setting up an assembly unit in India, if its annual figures touch 2,000 units. After opening outlets in Delhi, Mumbai, Chandigarh, Hyderabad, Cochin, Chennai and Pune currently in India, the company is now looking to expand its base to Goa, Kolkata, Bangalore and Ahmedabad and Coimbatore.
Volvo XC60 Image Slideshow
If you can't see the slideshow above, view the images directly at the Volvo XC60 Image Gallery