VW has broken its mum and officially confirmed that the UP will premiere in 12 days.  The reason why we are interested is because the UP is the small car expected to sit under the Polo. The VW UP will be the cheapest offering from the German czar till date. There are rumors, which some say are more than just rumors, that the UP will be priced in the 3.5-4 lakh price bracket.
Last year when IndianAutosBlog.com visited Volkswagen's Chakan plant in Pune, we were told this -
No, the Fox is not our small car. We're discussing the "Up!" internally. We still don't know whether it is going to be Up! or another small car. Our next step is certainly a car below the Polo. It will have attributes of bigger Volkswagens like the Jetta or the Passat. Don't mistake me, we will not build a Nano. For safety and quality reasons, we'll not build one. We're looking at making a car a segment higher than the Nano.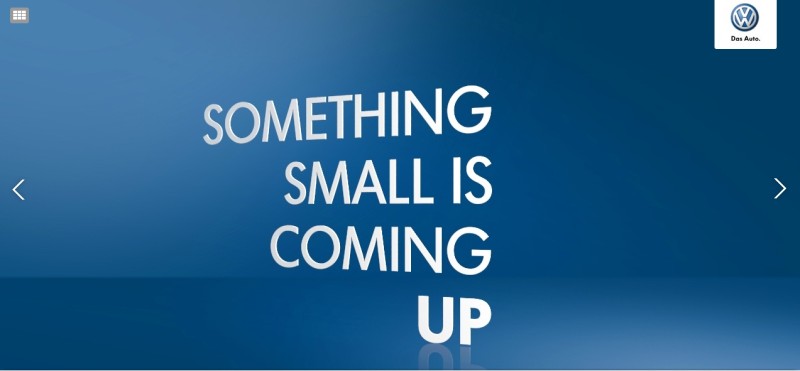 Originally, the UP was displayed at the 2007 Frankfurt Motorshow in its concept form. At that time, it was a rear-engine, rear wheel drive car on the lines of the Beetle. But the production version will be a conventional front wheel drive configuration with the engine mounted in the front. It is expected to go in production sometime in 2012.
Codenamed as the NSF (New small family car), the UP will compete with the Chevrolet Beat, Maruti Wagon R and the Hyundai i10. Since there has been little or no headway made with its alliance partner Suzuki, K Series engines can be ruled out for the near term on the UP.
VW has released a marketing video of the UP in which they are trying to stress that a small car is a better car. You can also have a look at their website www.volkswagen-up.com.