Volkswagen Polo customers in the UK can now have a conversation on their phone without moving their hands from the steering wheel or taking their eyes off the road.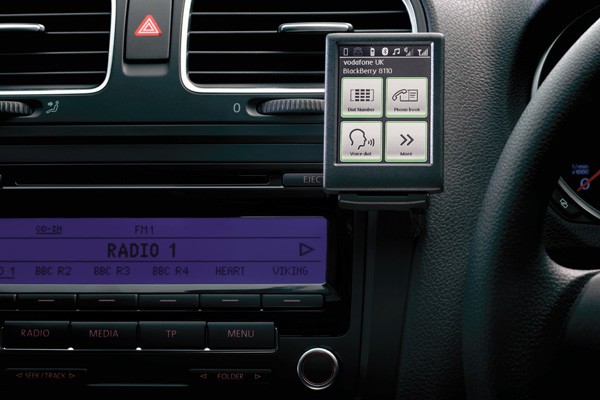 Volkswagen UK has decided that from now on it will add a hands-free kit as a standard feature on select Polo variants.
Earlier the Touch Phone Kit was provided as an option for 245 euros (roughly 17k rupees). This Bluetooth-enabled kit connects to the driver's phone and displays the Phone Book, Call History, Reception status and more information.
It also has the functionality of voice control which can be used to dial your contacts by just uttering their names. The device can also be programmed to read your text messages aloud while you are dodging your way through traffic.
Using the device is simple and it does not distract the operator. It is almost equivalent to using your stereo while driving. Though the technology is nothing new and has been available on cars for years, only recently has Volkswagen decided to make it a standard feature some of its cars.
Do you think VW India too should add this gadget on the Polo and Vento?
[source:polodriver]