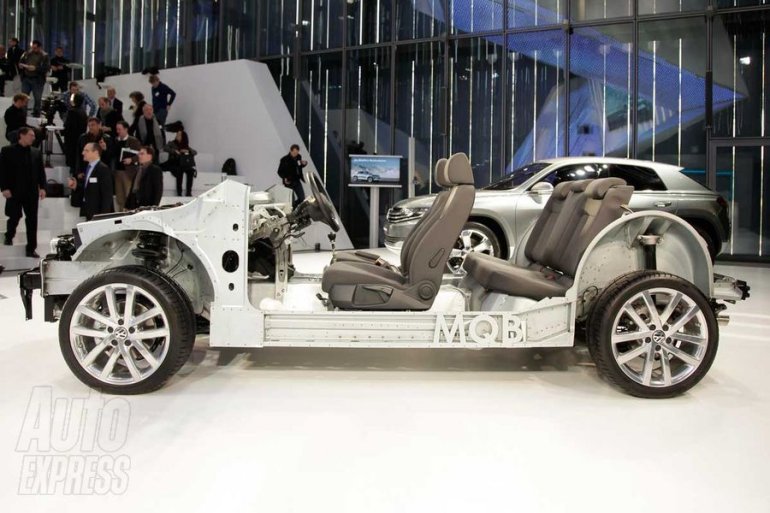 Here at IAB, we generally focus at the outcome rather than the components. However, something very interesting was unveiled yesterday that will change the way one of the biggest manufacturer in the world makes its cars.
Yes, we are talking about the MQB platform from VW which will underpin pretty much everything the VW group has to offer.
The MQB or Modular Transverse Matrix platform will unify all the products that fall under the VW group. The platform is so important for VW that they call it - "the backbone of light and safe cars." It is an extremely flexible platform that can be stretched, or shortened to fit anything from a Golf to a Passat.
The biggest advantage of this platform is the uniform position of all motors (diesels, plug-in hybrids, electrics, gas engines) and transmissions. This will provide an unbelievable efficiency and flexibility to the VW group. Also, the company can now manufacturer VW, Skoda, Seat and Audi models on the same assembly line thus gaining massive economies of scale.
This platform will underpin almost 3.5 million small and mid-sized cars a year. Thus, VW plans to spend billions of dollars to upgrade its plants to the MQB platform. This will lower production costs 20 percent and cut assembly times 30 percent.
The MQB platform is a foundation for the next generation Polo, Vento, Jetta, Laura, Passat, Superb, etc. Almost 40 models in the VW group will use this platform in the coming years.
[Source: AutoExpress.co.uk]