Volkswagen de Mexico has surpassed a historic milestone by rolling out the 10 millionth car from its assembly line at its Puebla plant.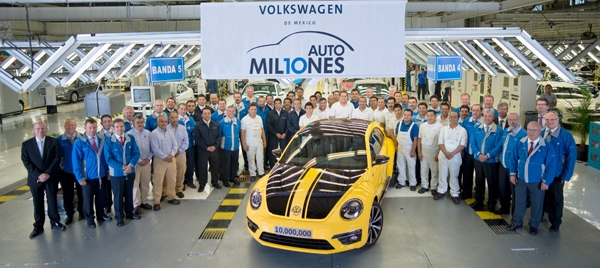 The jubilee car is a VW Beetle GSR variant painted in a yellow and black color theme. To commemorate the occasion, VW has established an installation at the plant that has three generations of the iconic Beetle on display in a spiral format.
The German stalwart has been operating in Mexico for about half a century and has established a very strong foothold in the region. The Puebla plant is the second largest among the company's manufacturing facilities across the globe.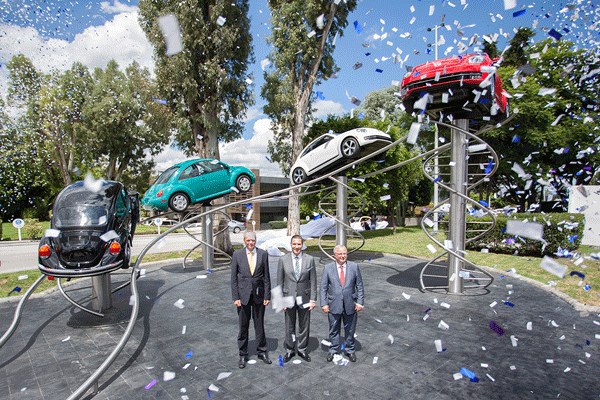 Besides rolling out the 10 millionth car, the plant also celebrated the production of the 11 millionth engine. Last year, the facility had a record setting run that witnessed production of more than 600,000 units.
Commenting on the occasion, Dr. Hubert Waltl, Member of the Board of Management of the Volkswagen Passenger Cars Brand said -
With the 10 millionth car that Volkswagen de Mexico celebrates today, the company is reaching a further milestone in its history.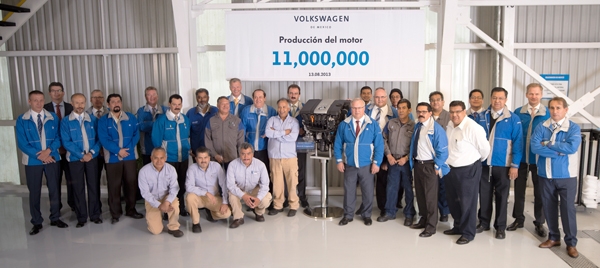 Production at the Puebla plant commenced in 1967 and as of now it builds four models - Classic VW Jetta, new VW Jetta, VW Beetle and Golf Variant. From 2014, the new Golf will also be built here.