Volkswagen has announced two new special edition versions of its city car, the Up! - The Groove Up! and the Rock Up! Both these versions are available to order in the UK market with deliveries expected in July.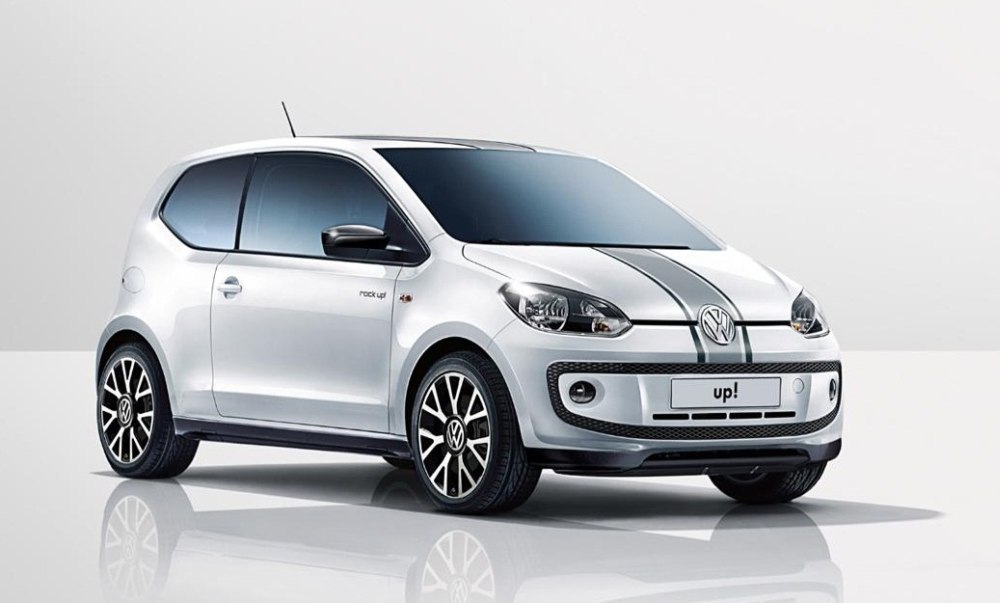 The German automaker claims that both vehicles are based on the top-specification High up! model, each with a unique twist to offer. It goes as long as saying the special editions are made for music fanatics and small-car lovers.
The Groove Up! comes with two options, one is a three door and other is a five door hatchback. It features Fender sound system, infotainment devices along with touchscreen satellite navigation, Bluetooth phone connectivity and music streaming.
It also features heated front seats, a leather-trimmed steering wheel, orange stitched gear lever and handbrake, black seats with orange edging and 16-inch 'Upsilon' alloy wheels.
The Rock up! is available only as a three-door model. It features anthracite stripe running the length of the bonnet, roof and tailgate and a full body kit, consisting of gloss black front spoiler, rear diffuser, side skirts and rear spoiler. The Rock Up! sits on 16-inch 'Upsilon' alloy wheels as well. The standard equipment level in it is as good as the Groove Up!
Both the Groove up! and Rock up! come with a three-cylinder 1.0-litre 75ps petrol engine, mated to a five-speed manual gearbox. The Groove up! three-door costs £11,640 and five-door sets you back by £12,015.  The Rock up! is priced at £12,980.