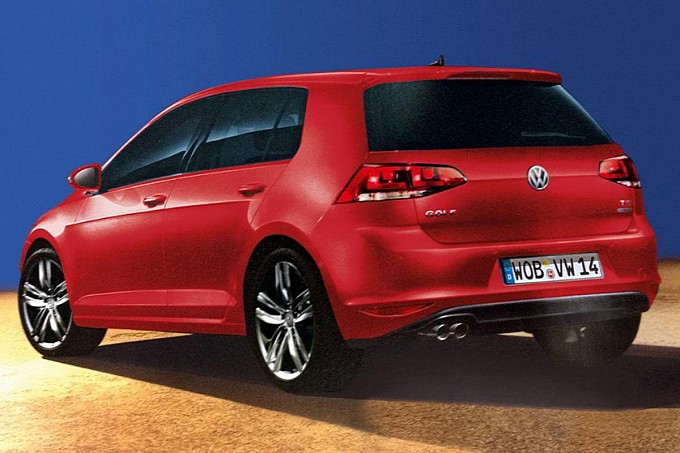 It is a very special day today because Volkswagen is all set to unveil the seventh generation Golf.
However, thanks to the internet, we have the first glimpse of the next generation Golf.
Autozeitung.de brings us the rear image of the Golf MK7. The official debut will happen at the Paris Motor Show.
The Volkswagen Golf was never really an 'exciting design' in any of its generation. The image reveal that it is business as usual. Exterior changes for the new generation Golf aren't very significant. The new tail lamps are very similar to the current generation VW Passat. The dual exhaust pipes on one side really add to the sportiness of the car. But the chrome alloys are a bit too much.
Unlike the 6th generation of the Golf which used the same platform as the 5th generation one, the Golf VII rides on the VW Group's new MQB modular platform. The interior has been comprehensively revamped and we have discussed it in extreme detail over here.
In order to know more about the list of changes of the Volkswagen Golf MK7, head to our product deep dive over here.
Stay tuned as we get you the live images of the Golf 7 from the preview event.
[Source: Autozeitung.de]