The German czar, known for its clever marketing tactics, will showcase a series of new cars at the Auto Expo starting with the 2012 Beetle. In order to attract the fairer sex to their booth, VW plans to launch the 2012 Beetle in Delhi.  The 2012 model is a slightly larger Beetle based on the new Jetta platform.
It will be powered by a 2.0-liter TDI making close to 130PS available in both Manual and Automatic transmission. Although the iconic design may not have changed over the years, but bi-xenon headlamps and LED daytime running lights are a dead giveaway.
We are not quite sure whether the UP! hatchback will be present at the Auto Expo after sources in Volkswagen told us that the car spotted on a flatbed in Delhi was not theirs. If they plan to bring down an example, the company will probably showcase a five-door version of the car with the 1 liter engine.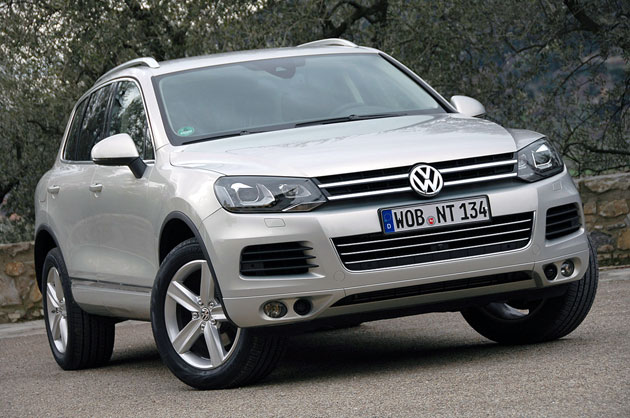 The new Touareg will most certainly be there in its 2011 avatar. Keen autobuffs must have noticed a small cameo role played by the brand in the movie RA-One. A 3-litre diesel engine that puts out 243 PS could be on offer with a price tag of 42-43 lakhs.
There are various rumors that the concept XL1 will also be present at the Expo which is touted to be most efficient cars that Volkswagen has ever designed. Volkswagen has placed placards in the Delhi airport with images of the Polo BlueMotion and the XL1 hinting that these are relevant to India. We have to wait until tomorrow to vindicate this rumor.