For the uninformed, Honda Fit Twist is a crossover based on Honda Fit hatchback (we call it the Honda Jazz) specially conceived for Brazilian market.
[Can't watch the video? Head over to Youtube]
The Fit Twist made its public debut at the Sao Paulo Motor Show last month. The car, just like its competitor Hyundai HB20 crossover, sports a horde of off road accessories to make a statement that it's more than a hatchback.
Apart from the rough road package that include roof rails, scruff plates, plastic cladding for bumpers and wheel arches, the Fit Twist has a few cosmetic features to set itself apart form the regular Fit. The front grill is new, the headlamps are smoked and the tail lamps sport clear lens.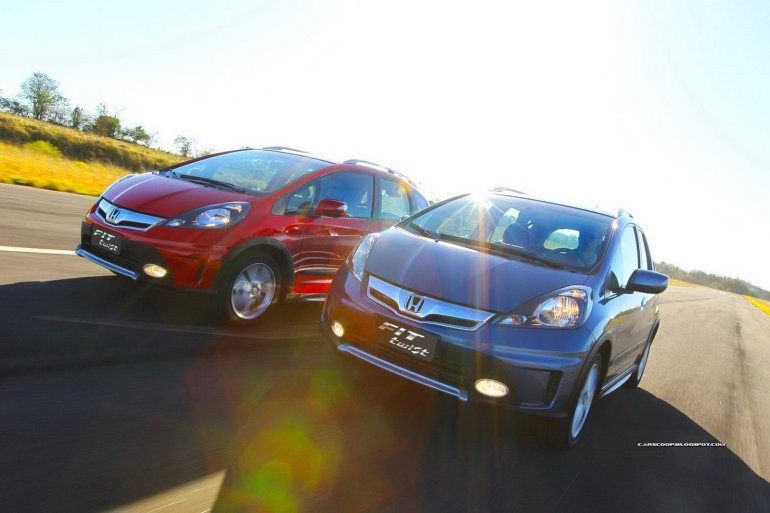 The interior has new upholstery and chrome accents on dashboard, aircon vents and handbrake. The boot area is covered by water proof floor mats.
The car continues to use the same 1.5 litre flex-fuel motor which powers the regular hatchback and is good enough for 116 bhp while burning ethanol.
Don't be fooled, the Fit Twist cannot off-road. The Twist also has no relationship to the proposed crossover on the Jazz platform to compete with the Nissan Juke.