While the next generation Honda Fit (Honda Jazz) has been announced, Brazil gets a new base variant on the existing model. Called the Honda Fit CX, this seems to be a cut-price entry level model looking to clear stocks of the aging premium hatchback.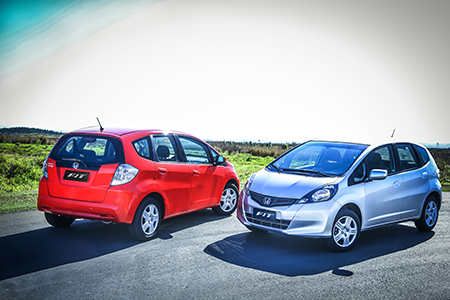 From an exterior standpoint, the Fit CX gets blackened headlights, or as the press release mentions, headlights with a 'black mask', while the taillights are translucently tinted. The grille is painted in a black color and foglights are not offered, nor is there a provision to fit them in the bumper.
Since this is an entry-level model, Honda will not offer alloy wheels, lending the Fit CX only steel rims with plastic wheel covers. As far as feature deletions go, a music system is not offered, and the seats and the interior sport an all-black color. Steering mounted controls are obviously given a miss, as there is no music system in the first place.
What you do get instead, are dual front airbags, parking sensors, height adjustable steering column, trip meter with information display and the availability of manual and automatic transmission options. The 1.4-liter i-VTEC engine can run on ethanol and ordinary petrol producing 101hp with ethanol and 100hp with petrol.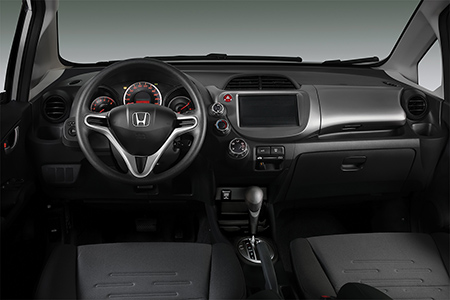 The Jazz CX has been priced at 49,900 Reals (INR 13.88 lakhs) for the manual and 53,900 Reals (INR 14.99 lakhs) for the automatic transmission.