The news should come as no surprise to you that Volkswagen India is prepping a 1.2L Polo TSI for the Indian market. The test mules of the TSI Polo have been caught testing on the Indian roads for countless number of times.
But thanks to Teambhp's forum member 'Speed Kills', we can also reveal that the 1.2L TSI Polo will be endowed with VW's awesome 7-Speed DSG gearbox for faster and butter-smooth gear changes. This will also make the VW Polo the first hatchback on the Indian market to feature a double-clutch gearbox.
The VW Polo 1.2L TSI will be the new flagship for the Polo range replacing the existing 1.6L petrol Polo. The TSI variant will be marketed as 'Polo GT' in India. The 1.2L TSI engine is expected to pump a healthy 105 bhp and 175 Nm of torque. The 7-Speed DSG gearbox is a perfect match for this engine but sadly no paddle shifters will be offered.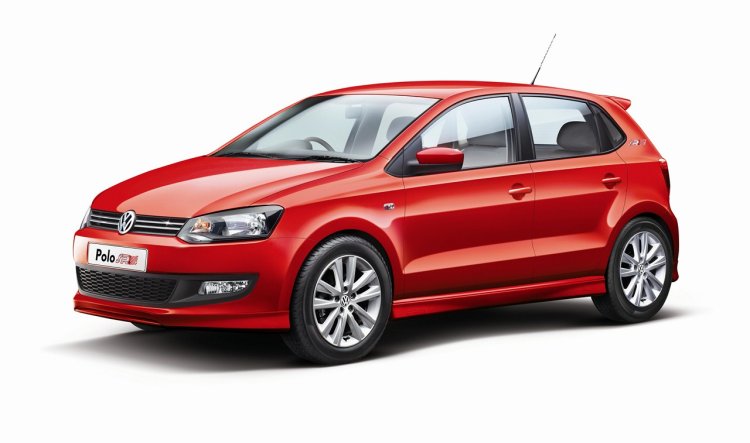 To differentiate it from a normal Polo, the GT version gets a body kit similar to the recently launched Polo SR edition. Some TSI and GT badges around the body, dual tone interiors and brushed metal floor pedals sum up the Polo GT. We would love to see some wide profile tyres and an all-four disc brake setup but that seems like a distant possibility.
The 1.6L petrol Polo did not manage to please Indian petrolheads because it ran the Vento's engine. The power delivery was quick but the 'hot hatch kick' was missing. Thus, it was just a small car with a big engine and not really a 'Hot Hatch'. The Polo GT seems like a perfect recipe that might some takers in India.
It is obvious that the Polo GT will not sell in huge volumes because the market is very niche. The the success of the Polo GT is going to be dependent on its pricing. If VW India shoots the selling price too high, then boy racers may shy away from the whole proposition.
The biggest threat to the Polo GT is going to be India's current favorite hot hatch – the Fiat Punto 90 hp. Sure, it is down on power when compared spec-to-spec with the Polo GT and does not have a 7-Speed DSG gearbox shifting its cogs, but it is available in a diesel avatar and is a hoot to drive as well. The recently launched Tata Vista D90 will also offer a stiff competition to the Polo GT.
[Source: Teambhp's forum member 'Speed Kills']