Tyre Protector is suitable for any vehicle with tubeless tyres.
Tyre Protector, one of the world's best puncture sealants and the only one to be successfully tested by ARAI (Govt of India), has been expanding its presence in India this year. It is now present in Tamil Nadu, Andhra Pradesh, Telangana, Kerala, Maharashtra, Gujarat, West Bengal, Chattisgarh, Punjab, Rajasthan, Chandigarh and Goa. In Tamil Nadu, Tyre Protector is now sold through several prominent car and two-wheeler dealers across almost all major cities.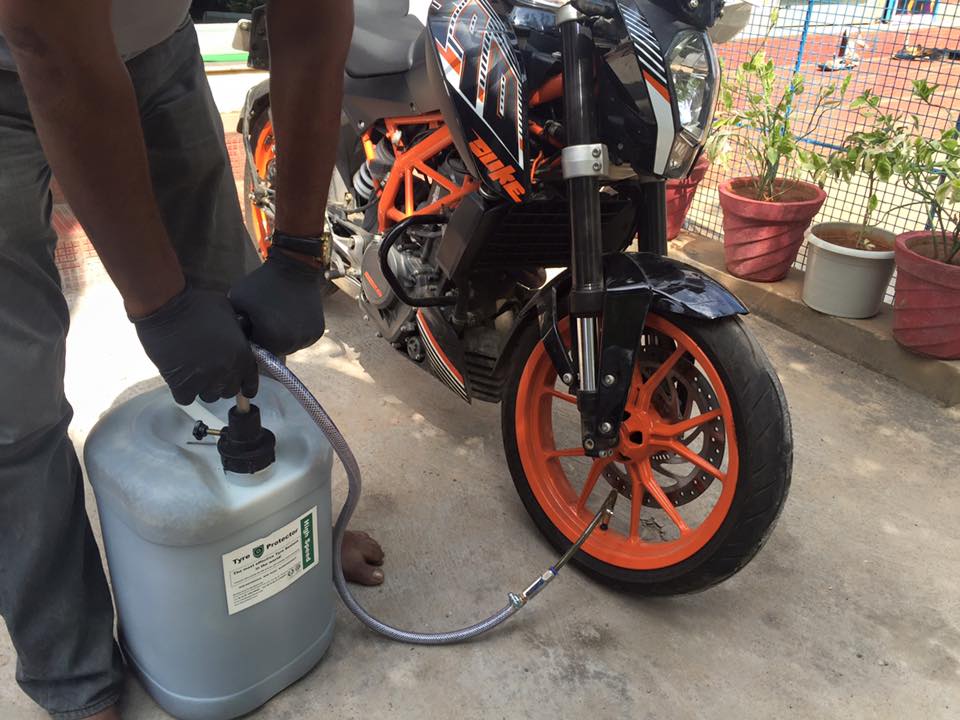 Tyre Protector Trichy (Suryaa Innovations) has tied up with Balu Honda located in the temple city Thanjavur, TamilNadu. Balu Honda, one of the prime dealers of Honda 2w's in Thanjavur, rolls out close to 300 new 2w's every month. The benefits of Tyre Protector is demonstrated to every new vehicle buyer.
Tyre Protector Dindigul (Samric's Exports) has tied up with Sornam Honda. Sornam Honda located at Dindigul, TamilNadu sells about 200 new Honda 2w vehicles in Dindigul district. Sornam Honda has its branch office at Karur, TamilNadu where Tyre Protector Karur (Sri Sai Tyre Solution ) has a tie up with.
Tyre Protector Tiruchengode (Sri Murugan Trades) has tied up with Kumar Honda for 2w's.
Tyre Protector Trichy (Suryaa Innovations) has tied up with Vimal Jith car accessories, the most trusted car seat cover outlet in Trichy for over 3 decades. When it comes to changing the seat covers, people trust Vimal Jith where quality and work perfection is given utmost importance.
Mr. Vimal Jith, the owner, says -
I got Tyre Protector installed in my own Maruti Swift and tested the product for quite sometime before I was convinced and agreed for the tie-up. I feel this is a necessary product on all vehicles as it will save the vehicle users from unexpected puncture situation.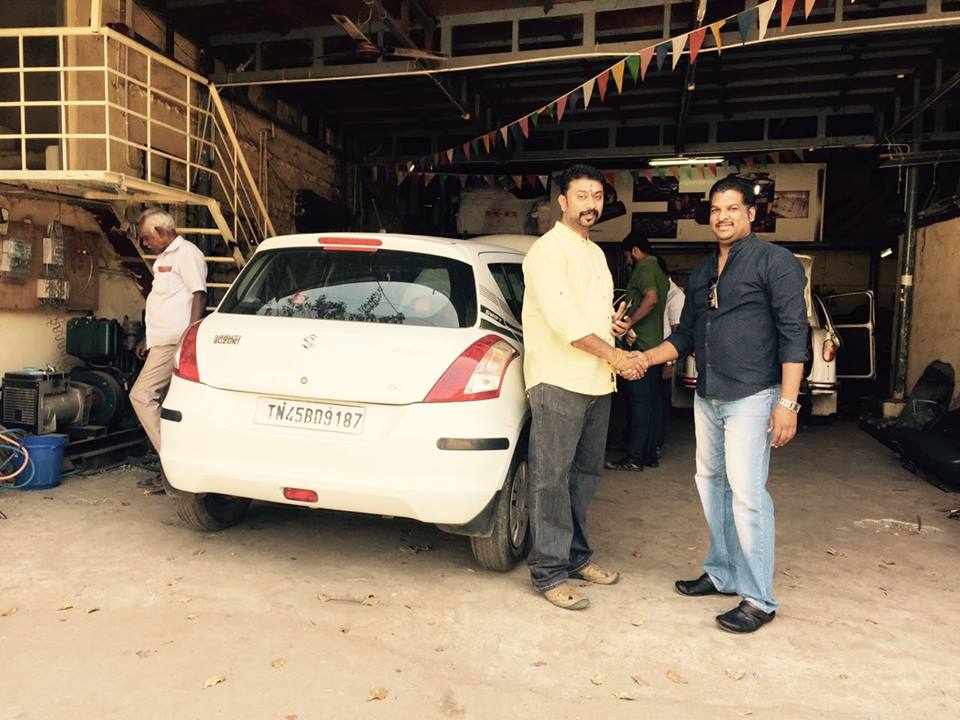 Also Read: IAB reviews TYRE PROTECTOR, an innovative tyre puncture sealant
Another tie-up in this period is with Leo Auto Accessories, which has two outlets in Trichy, one in Coimbatore and one in Karur. Thoroughly convinced through a demonstration of Tyre Protector at his outlet, Mr. Leo Francis, Proprietor, accepted to sell Tyre Protector to his customers as this product will save his customer's time and protect them from puncture-related breakdowns during their long journeys.
Tyre Protector is suitable for any vehicle with tubeless tyres. There is a written performance warranty for each installation. Unlike popular belief, there is no wobble in your car or bike. Installation is one-time and lasts for the legal life of the tyre. Tyre Protector is very safe, completely non-toxic, non-hazardous and doesn't affect the tyre or vehicle in any way.
For more information, head to www.tyreprotector.co.in or facebook page Tyreprotector India