TYRE PROTECTOR is the first tire sealant in India to be tested successfully by ARAI.
Perhaps the most neglected part of your car is the tire.
Picture driving to an important appointment. A thud, jerk and heavy pulling on the steering - you park, and its a dreaded sight of a deflated tire.
No one wishes to be in this situation, yet motorists in the thousands go through this everyday. When traveling with women and children, at night, or the life and death moments when you steer a car to safety that has a suffered a puncture at highway speeds, its now completely avoidable.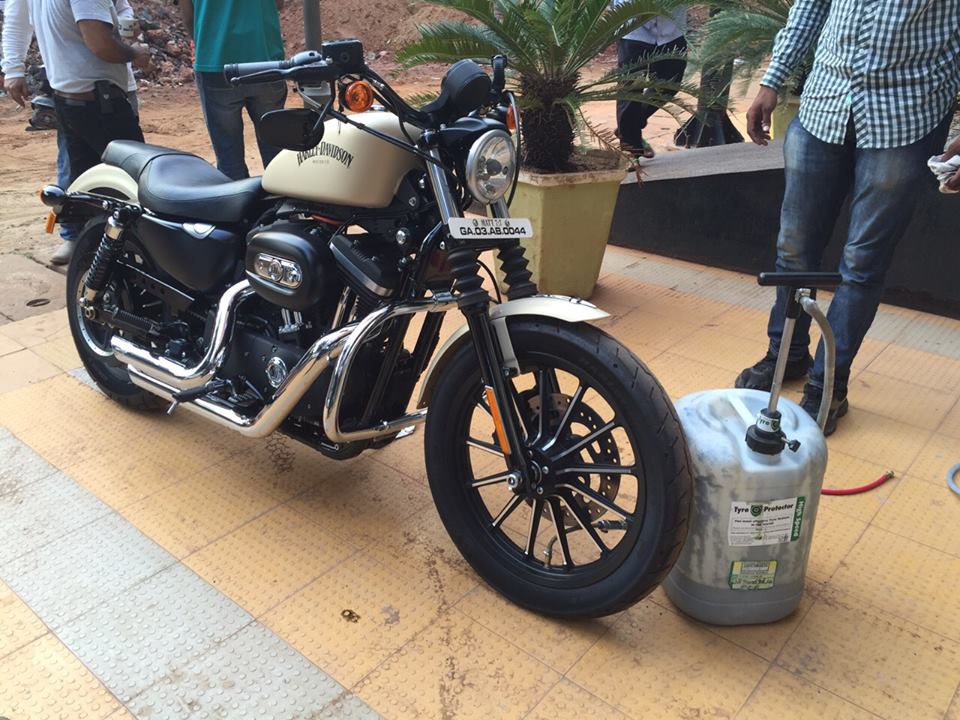 A tested product, with proven technology, that has global reputation, and that at an affordable price, is now available in India
Designed for all vehicles, the recently launched TYRE PROTECTOR applies a protective coating to your tire, guarding against punctures. It's one time installation, and lifetime protection.
The product is installed inside the wheel through the tyre valve, and as the wheel rotates the gel is distributed evenly in a forward motion. The protective coating is applied on the inner lining of the tire's tread area, acting as a guard.
When an external object penetrates the tyre, the internal air pressure immediately pushes the gel through the puncture wound to create a permanent self-sealing tyre. By sealing the puncture instantly, TYRE PROTECTOR gives the driver extra mobility and allows the vehicle to continue its journey.

Another big advantage of TYRE PROTECTOR is extension in tyre life and reduced fuel consumption. In any vehicle, there is always loss of air pressure because of minute pores in the rubber. This lower pressure deflates the tyre a bit, creating rolling resistance and thereby increases drag on the engine resulting in more fuel consumption. TYRE PROTECTOR, when applied, creates a thin coating inside the tyre and this seals all the rubber pores. So internal air pressure is maintained for much more time. By maintaining air pressure for longer period, TYRE PROTECTOR effectively reduces drag on the engine and thereby gives better fuel efficiency.
The bio-degradable TYRE PROTECTOR is unlike other tyre sealants in the market. The biggest difference is the water content. While most sealants are made up of over 80% water, TYRE PROTECTOR has less than 35%. Other sealants separate because of the high water content and do an enormous amount of damage to the wheel rim and tyre with rust and corrosion. They freeze in very low temperatures and boil and evaporate in high temps. None of this happens with TYRE PROTECTOR.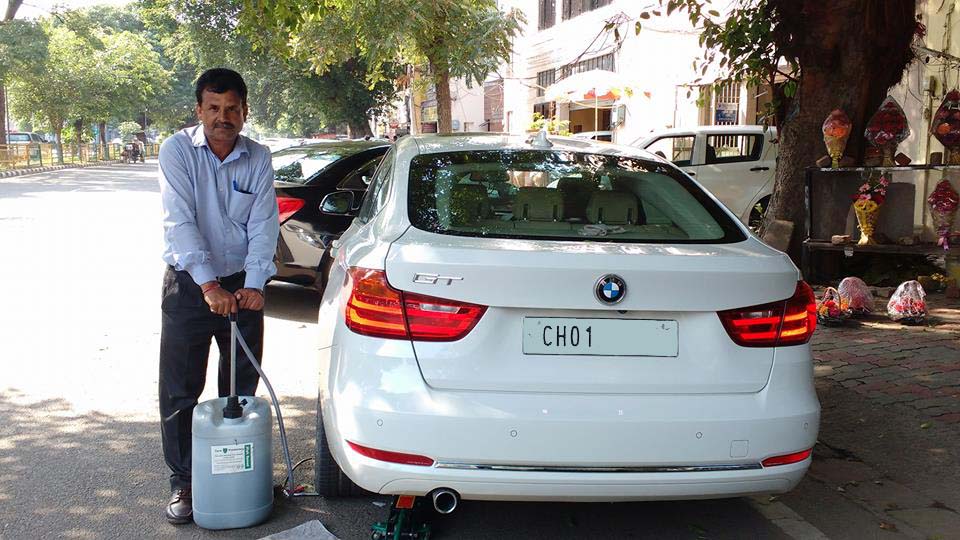 The quality of the ingredients is another feature that sets TYRE PROTECTOR apart. Most use ethylene glycol which is poisonous and highly toxic. TYRE PROTECTOR uses Mono Propylene Glycol which is far more stable and non-toxic. The sealant ALSO contains millions of microscopic fibres, cooling agents, natural rubber particles, special adhesives and rust and corrosion inhibitors making it one of the most advanced sealants in the world.
TYRE PROTECTOR is the FIRST and ONLY Sealant in INDIA to get successful tests done at Automobile Research Association of India (ARAI), a premier research agency under the Ministry of Heavy Industries, Govt, of India. The tests show that the sealant can seal the puncture immediately and effectively with minimal air pressure loss.
[Listen to a Harley Davidson customer speak about his experience with TYRE PROTECTOR]
TYRE PROTECTOR is manufactured in UK and sold in over 20 countries. The product has been installed from a Bajaj Pulsar to a Harley Fatboy, and a Tata Nano to an Audi Q7.
TYRE PROTECTOR can be installed starting at INR 800 (exclusive of VAT). Click here to find a dealer near you, to get TYRE PROTECTOR installed at your doorstep.
This story is an advertorial*