TVS Jupiter is currently offered with a 110 cc engine, in two variants.
Economic Times reports that TVS Motor Company is working on launching different versions of the TVS Jupiter in the coming years. The publication adds that the company will continue to rely on new launches, and that the introduction of diverse variants of the Jupiter is one of the ways TVS is planning to capitalise on the growing scooterisation trend in the country.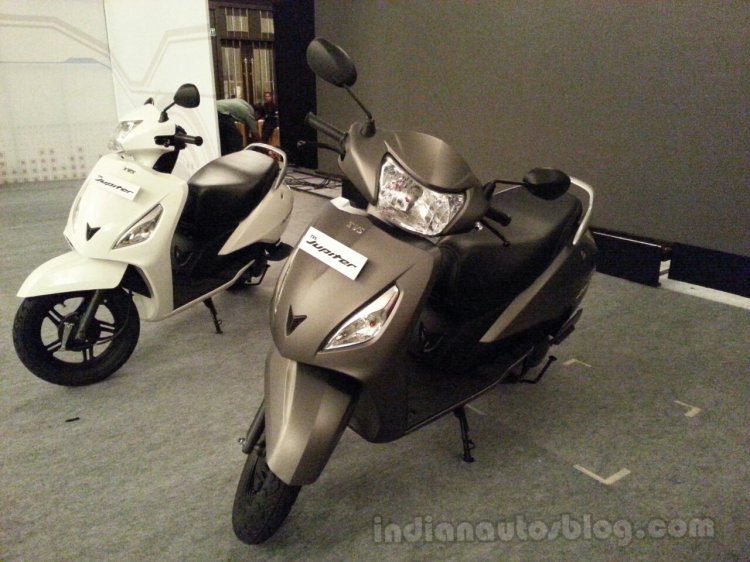 In the past few years, TVS doubled its market share in the scooter space to 15 percent. The brand's motorcycle market share stands at 13.4 percent, as on January 2016. The company manufactured 2.4 million two-wheelers in the 2015-16 fiscal year, and is aiming to produce 3.6 million to 4.2 million units a year by 2018-19, as said by TVS' Chief Executive, KN Radhakrishnan. He added that "all ingredients are in place to grow," and that "we are aspiring for a share of over 21-22%," over the next three years.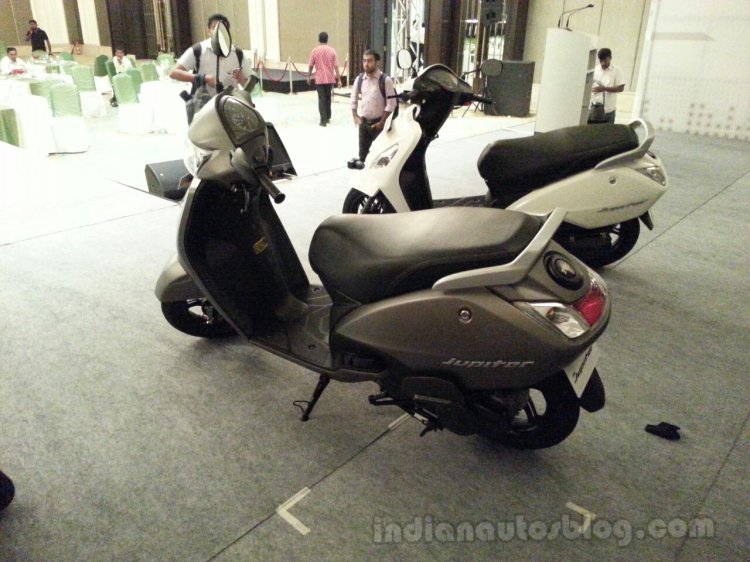 Also Read: 5 things we know about the TVS Akula 310
TVS produces around 2 lakh two wheelers per month. To secure above 20 percent market share, the company must produce 3-3.5 lakh units a month.
The CEO said that despite the company having a high capacity utilisation of 85 percent, it does not need fresh investment to expand capacity, as the scope of its Himachal Pradesh plant can easily be doubled to 10 lakh units without a significant investment.
[Source: Economic Times]