Could world premiere at the EICMA 2015.
Talking to Motorcycle News, Mr. Stephan Schaller, head of BMW Motorrad, revealed that sub-500 cc motorcycles under the TVS-BMW joint venture will be unveiled in 2015 as announced during the formation of the partnership.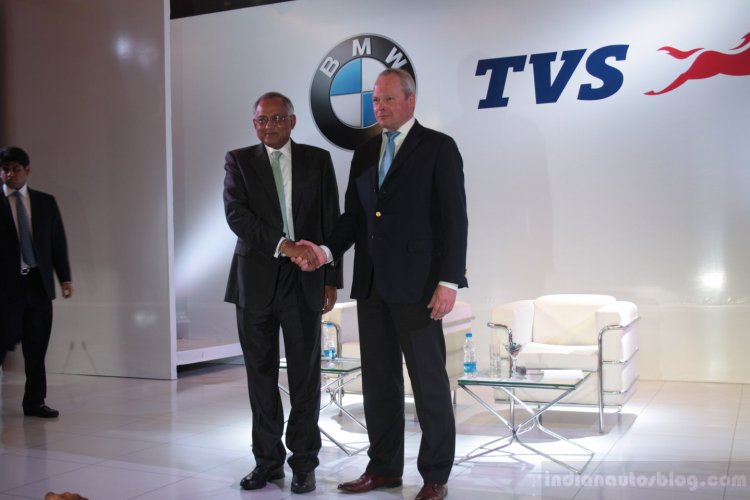 Under the JV, the German automaker will take care of product development while TVS will be responsible for production. The product line which is expected to spawn various body styles are reported to have an engine displacement of 300 cc, a segment which is showing great potential worldwide including India and the U.S.
The publication reports that there could be three derivatives of the small displacement lineup including a roadster, a sportsbike and a GS-like adventure tourer. TVS is also expected to have its own versions which are positioned in lower segments, catering to its target audience.
Mr. Schaller said that the original time frame will be maintained but the company may have to to put a little bit more resource into the process to keep up with the schedule. The new range of compact Beemers are being engineered in Munich and will enter production at one of the TVS-owned facilities in India. The JV merges BMW's product development strength with the Indian brand's prowess in production.
Also read: TVS to focus on Indonesian subsidiary and export markets for growth
The Indo-German motorcycle lineup is expected to world premiere at the EICMA 2015 in November.
[Source: Motorcyclenews.com]