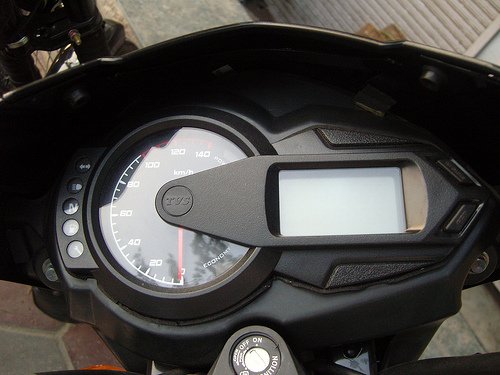 The competition will be closely watching the market reaction towards this new technology
If sources are to be believed TVS is planning to launch a bike with automatic clutch system within a few months. This means the rider would be free from applying the clutch while shifting the gears. The gears would be shifted without the use of a clutch and the company also claims that there would not be any impact on the bike' performance such as its pickup and top speed.
Although TVS isn't willing to disclose much info about this product at this point of time, insiders say this project has been in the pipeline for the last 18 months or so.
This bike would be placed in the executive segment which is ruled by Hero Honda at present. It would be interesting to see how TVS positions this bike as far as its cost is concerned and what mileage it would be capable of.
As in case of gearless scooters, this bike could lure women riders as well who have keen interest in motorcycles but couldn't find an appropriate product for their commute till now.
This bike will bring with itself a new technology in the biking world in India and it would be interesting to assess its performance.