Limited to 500 examples.
Triumph is launching two cruiser variants and four Tiger variants into its lineup a month after it included three Bonneville editions at the INTERMOT 2014.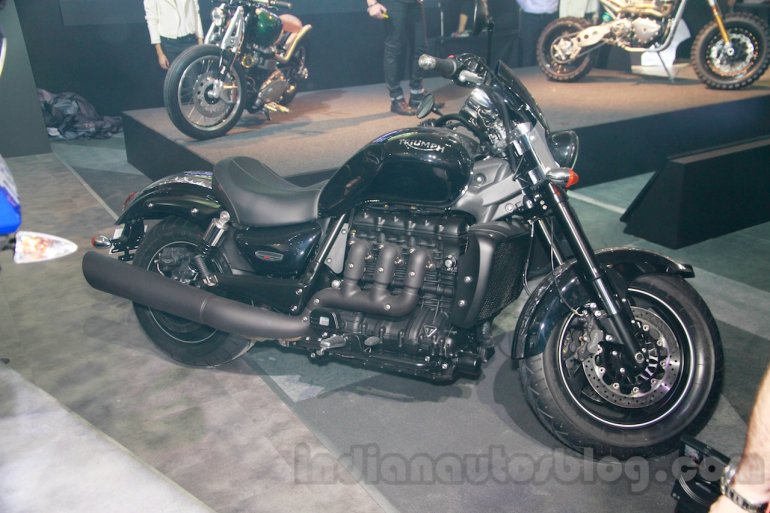 The Triumph Rocket X special edition launched at the EICMA 2014 is limited to just 500 examples and sports a high-gloss custom paint work with "grind" effect striping and individually numbered side panels and nameplate made of billeted aluminium.
The mirrors, exhaust and handlebars are painted in black. The wheels are also done up in black and have a silver pinstripe applied manually.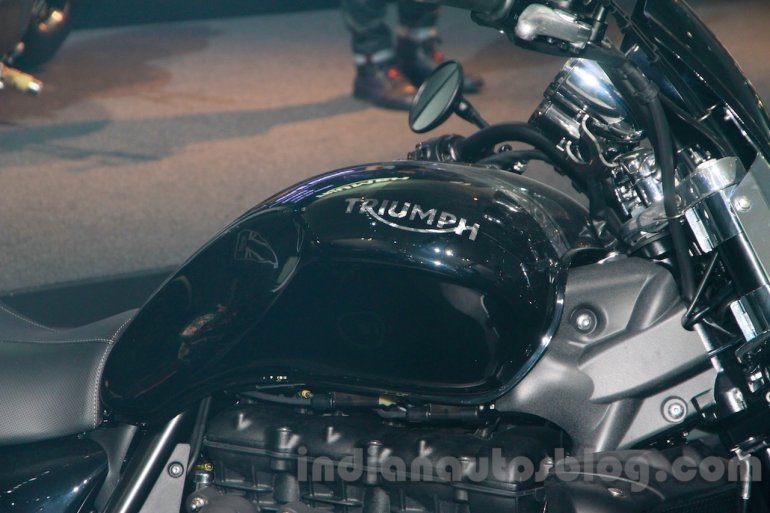 Triumph says the tank and mudguards are stripped completely back after which they undergo a grind effect that puts unique shapes on to the bare metal. The tank stripes and logo are lined, and then a painting process follows where a Jet Black base layer is applied.
Following a coat of clear, the parts are left out for 2 days of rest and cure after which 6 layers of lacquer are applied with ultra high solid paint. The paintwork is then polished and again left for 2 days to cure. The second polishing then comes on to provide an incredible smooth finish with amazing depth, claims the company.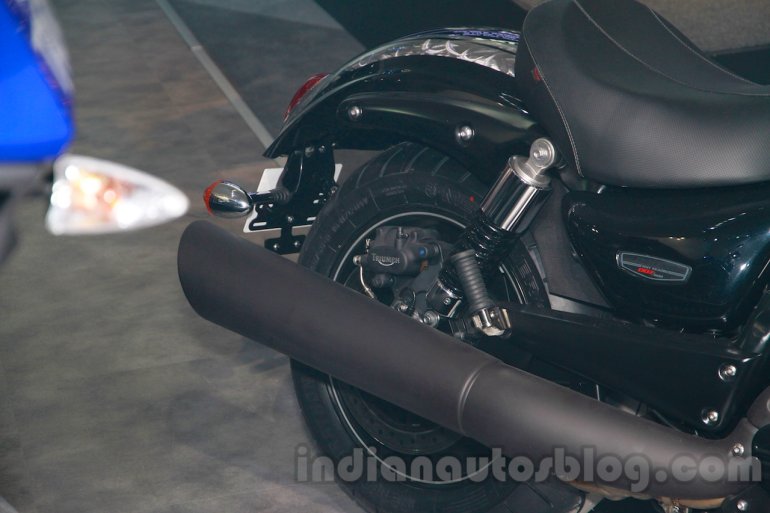 The motorcycle is powered by the same 2,294 cc three-cylinder engine (the world's largest production motorcycle engine) that delivers 221 Nm of torque at just 2,750 rpm.
You can get more info on the craftsmanship of the bike in the press release below the gallery.
Triumph Rocket X Special Edition - Press Release
[Head to slideshare if you are unable to see the press release above]