We got a demo of the Transeco 2014 Mercedes S Class armored vehicle at the 2013 Frankfurt Motor Show. Mercedes themselves have not announced an S Guard variant ('Guard' is Mercedes' armored vehicles department) on the 2014 model. Yet, Transeco, a German armored vehicle outfitter, have a prototype based on one, ready to go into production. The S Class you see here weighs a full 1,000kg more than an ordinary S Class. Thanks to its CEN B6 grade of armoring, this S Class will protect occupants from automated weapons. Additionally, CEN B7 grade can also be specified which shields occupants from armor-piercing ammunition.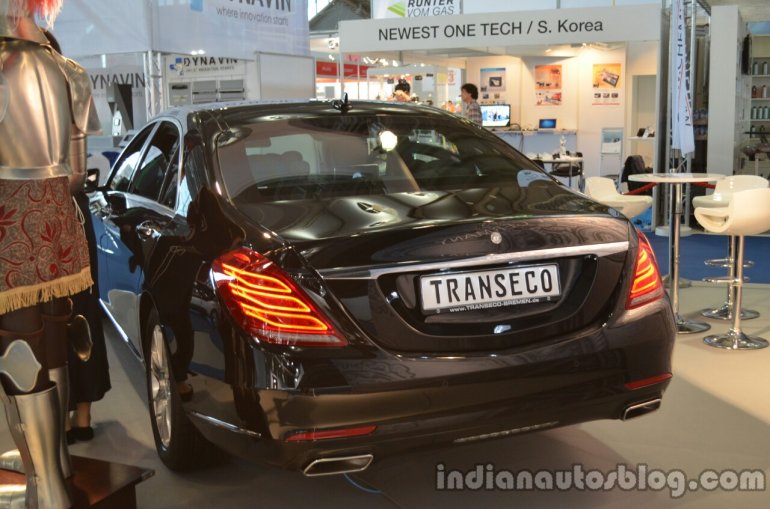 A modified chassis, a protected fuel tank and wheels with runflat systems are the additional features that we spotted on this S Class. Transeco say that they can armor almost any S Class, be it long wheelbase or an S63 variant. Company officials also inform us that they can stretch the wheelbase at their workshop, on request.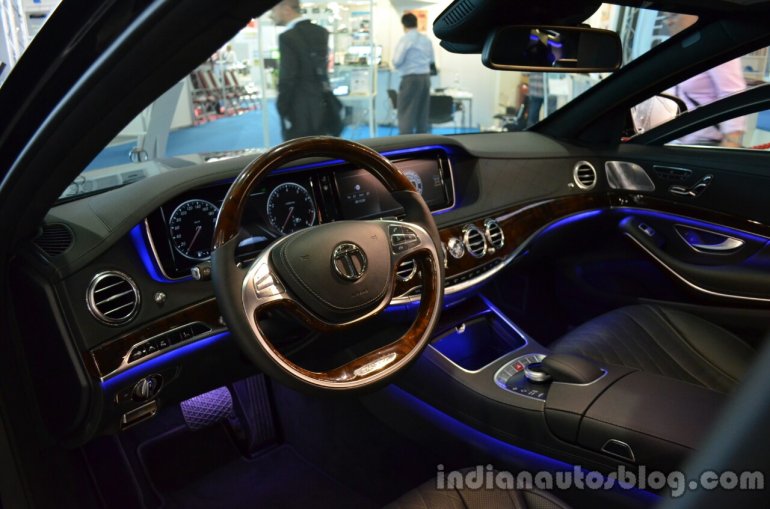 Sales of the Transeco S Class would begin next year and the company will ship cars worldwide.
More details available on the press release on Page 2.
Transeco 2014 Mercedes S Class Gallery
Transeco 2014 Mercedes S Class Armored Vehicle at the 2013 Frankfurt Motor Show
[Head to Scribd if you're unable to view the document above.]