Toyota Kirloskar Motor is planning on bringing plug-in hybrid technology to India. This means that the company could launch the Toyota Prius Prime, as that's the only plug-in hybrid Toyota makes for the global markets.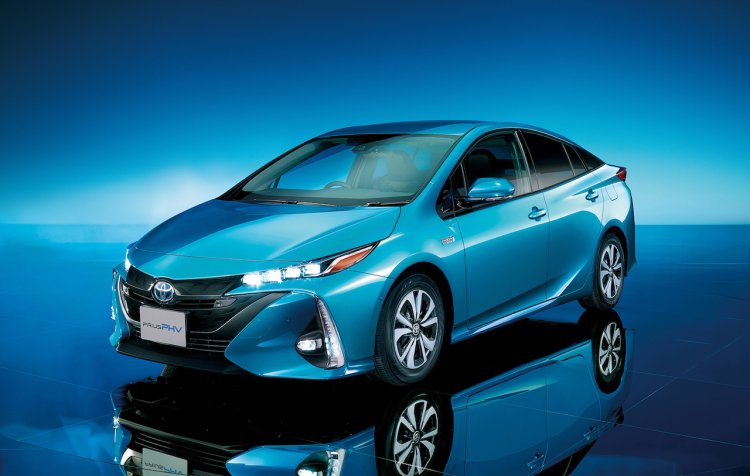 "We are trying to bring in the plug-in hybrid (technology)," said Toyota Kirloskar Motor's Deputy Managing Director, N Raja, in an interview with Autocar Professional recently.
Toyota has been making a plug-in hybrid variant of the Prius since its third generation. India, however, has never received only the hybrid variant so far. Being a CBU import, the Prius hybrid has ended up being more expensive than the bigger and plusher Camry hybrid that is locally assembled and thus cheaper. That's probably the reason why it's been a poor seller. The Prius Prime, even though being even pricier than not only the Camry hybrid but also the Prius hybrid, may seem appealing to customers because of its advantage of more advanced powertrain technology that would lead to lower fuel costs. In other words, the Prius Prime will be able to justify itself being more expensive than the Camry hybrid better than the Prius hybrid.
Unlike in the third generation, in the fourth generation, the plug-in hybrid variant benefits from a unique design as well. While the hybrid variant may seem odd to most, the plug-in hybrid variant looks very edgy and sporty because of its sleeker and more aggressive front and rear fascias. The hybrid variant has already received their mid-cycle refresh internationally. However, TKM hasn't launched the updated Prius yet. Maybe it's planning to axe the old Prius and launch the Prius Prime as its replacement. Auto Expo 2020 could be the venue where this happens.
The Toyota Prius Prime's plug-in hybrid powertrain comprises the 2ZR-FXE 1.8L petrol engine (98 PS/142 Nm), the 1NM electric motor (72 PS/163 Nm) and the 1SM electric motor (31 PS/40 Nm). The system output is 122 PS. The battery pack is an 8.8 kWh lithium-ion unit weighing 120 kg. It comprises five stacks with 19 cell each, or 95 cells in total.
Using a quick charger, ~80% charging can be achieved in ~20 minutes. Using a 200V/16A normal charger, full charging can be achieved in ~2 hours and 20 minutes. The same using a 100V/6A charger takes ~14 hours. On a full charge, the battery pack provides a pure electric range (JC08 test cycle) of 68.2 km/l. The fuel economy rating (JC08 test cycle) of the Toyota Prius Prime PHEV is the same as that of the Toyota Prius HEV - 37.2 km/l.
In Japan, the new Toyota Prius HEV, the Toyota Prius Prime PHEV and the Toyota Camry HEV are priced from JPY 25,18,560 (INR 16,56,385.04), JPY 31,78,440 (INR 20,90,369.29) and JPY 32,98,320 (INR 21,69,210.95) respectively. In India, the new Toyota Prius or the Toyota Prius Prime whichever is launched, it will be more expensive than the Toyota Camry because of being a CBU import. Expect it to be offered in a single configuration at a price of well over INR 40 lakh (ex-showroom).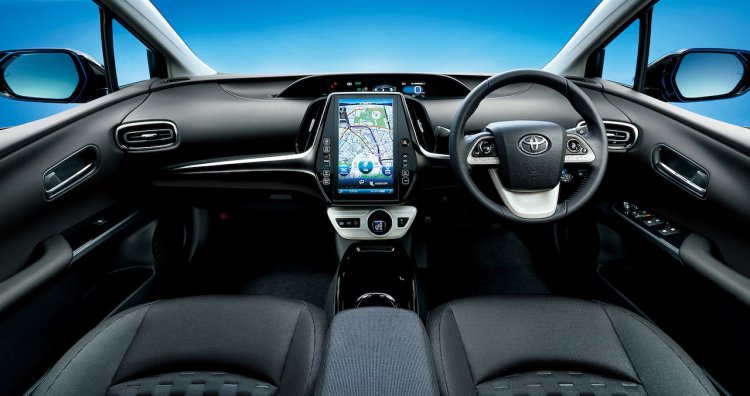 Also Read: 2019 Toyota Fortuner TRD Celebratory Edition launched in India at INR 33.85 lakh
The old Toyota Prius hybrid, priced at INR 45,09,000 (ex-showroom Delhi), will likely be pulled off from India soon. It's showing out of stock in most key markets and all other places we checked on the official website to know its current availability. The Toyota Camry hybrid, for reference, is priced at INR 37,50,000 (ex-showroom Delhi).
[Source: Autocar Professional]