Honda, Mahindra and Hyundai tie for third.
A new report on sales satisfaction from JD Power India shows that overall sales satisfaction in the mass market segment has gone up by 16 points on a 1,000 point scale that the agency uses. More importantly, the overall satisfaction is driven up by an upward spike in delivery timing and delivery process.
As far as OEMs are concerned, the survey shows that customers are most satisfied with Toyota Kirloskar Motors. Maruti Suzuki ranks second and tied at third are Honda, Mahindra and Hyundai.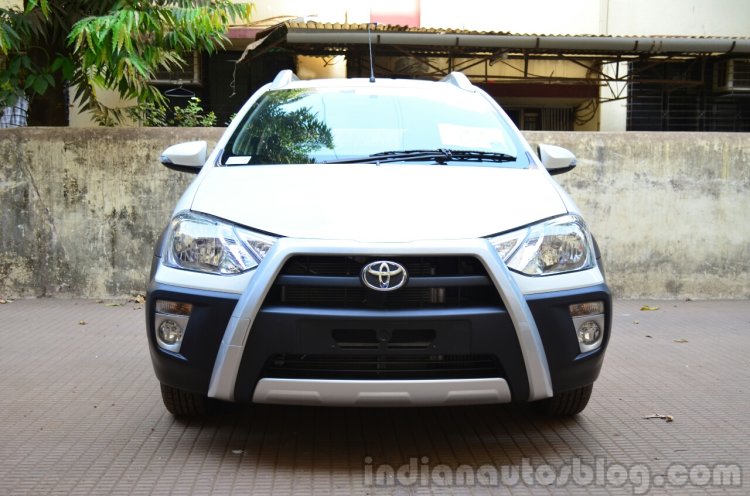 The study is based on responses from 8,000 new-car owners who purchased their vehicles between September 2013 and April 2014. More than 71 models in the mass-market were considered.
Interestingly, the use of reputation of a dealer as a criterion for car purchase has gone up by 11 points over the last 5 years. Faster delivery times (9 days in 2014 compared to 10 in 2013), availability of the exact model and a hassle-free negotiation are other factors that have gone up over the years.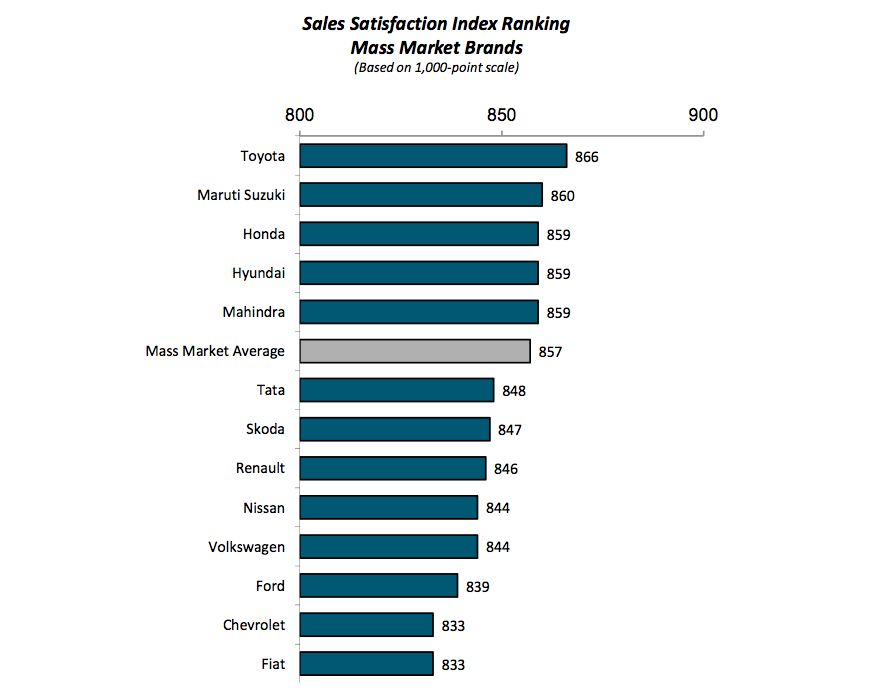 The survey also says that discounts are increasing. While in 2013 only 36 percent of respondents said they'd received a discount, this number has gone up to 49 percent in 2014. The average amount of discount has also gone up 12.4 percent year on year.
Incredibly, the study also shows that customers who chose the dealer based on their reputation, got the model of their choice and received hassle-free negotiation, tend to pay 4 percent more than those who don't.
Also Read: Indian vehicle owners complaining of fewer issues
You can get more insight reading the report embedded below.
J.D Power 2014 India Sales Satisfaction Study - Press Release
[Can't view the document? Head to SlideShare]